Guest author: Samantha Kent
Pregnancy brings with it some unique sleep challenges, as does autism. The two together create a situation that may need a solid sleep plan for you to successfully get the rest you need.
Autism is often linked to certain sleep disorders like sleep apnea and insomnia. Be sure to consult your physician if you suspect you may need more help than behavior changes have to offer. However, most women with autism can get enough rest by focusing on their individual needs as they develop healthy sleep habits.
Create a Relaxing, Comfortable Sleep Environment
Your mind and body must relax to fall asleep. When you're pregnant, comfort is of the utmost importance. Start by taking a good look at and feel for your mattress. Lumps and bumps could be causing discomfort or sensory issues. Today, there are mattresses to accommodate every sleep style—side, back, stomach—with firmness that runs from soft to extra firm.
You can also try lowering your thermostat and blocking out all light in the bedroom. Maintaining a lower room temperature helps your body temperature drop for the onset of sleep. Light can cause wakefulness and start the suppression of sleep hormones.
Build a Strong, Individualized Bedtime Routine
One of the best things you can do for yourself is to develop a bedtime routine that's tailored to your specific needs. A bedtime routine helps trigger the start of the sleep cycle while calming the mind and body before bed. Performing the activities in the same order and starting at the same time teaches the brain to recognize when to start the release of sleep hormones.
Your routine doesn't have to be long or complicated, but should only include things that work for you. For some women, a warm bath or reading a book does the trick. For others, it will simply be changing into pajamas, brushing teeth, and meditating before bed. Find activities that work for you and perform them in the same order every night.
Monitor the Use of Electronics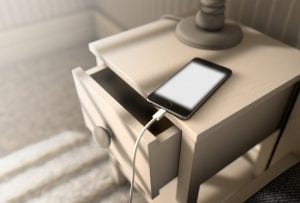 Light, both natural and artificial, heavily influence your sleep cycle. Electronic devices give off a blue spectrum light that suppresses sleep hormones similar to the way in which sunlight does. Turning off your electronics, that includes the television and your phone, at least two hours before bed can help your sleep cycle stay on track.
You may also want to consider moving your electronic devices out of the bedroom altogether. Phones with 24-hour notifications can easily wake you when you might already sleeping light due to your pregnancy.
Light the Room Carefully
Electronics aren't the only way light can interfere with your sleep. High-efficiency light bulbs can also give off light that's on the blue spectrum. Stick to incandescent bulbs and consider adding dimmer switches. That way you can lower light levels in the evening to help your brain recognize when to start the sleep cycle.
Reduce Liquids in the Evening
This works for all pregnant women, but especially those with autism who might have more trouble falling asleep after a night waking. The increasing pressure of a baby on the bladder can't be ignored. Make sure to drink plenty of water during the day but try to get it all in before 7 pm. The less water in your bladder at bedtime, the less likely you'll be to wake up for a bathroom trip.
Conclusion
As a woman with autism, you might have to take extra care to get the rest you need. Your growing body changes daily, which means comfort measures will have to adapted as your baby develops.
Samantha Kent is a researcher for SleepHelp.org. Her favorite writing topic is how getting enough sleep can improve your life. Currently residing in Boise, Idaho, she sleeps in a California King bed, often with a cat on her face.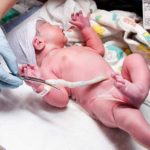 Most of us are familiar with bone marrow and blood donations. Cord blood donations are along the same lines as these when it comes to their use. The blood found in the umbilical cord and placenta shortly after childbirth contains stem cells that are useful for treating many diseases, as the cells are able to grow into healthy blood cells and immune system cells, among others.
Read More

Everyday You


Sleep