Becoming a big brother or sister is exciting news for kids. Use these ideas to turn your pregnancy announcement into a surprise for your family.
When you first saw that positive pregnancy test or heard the news from your doctor, your initial thought was how fun it's going to be to tell your children. Your pregnancy announcement helps set the stage for helping your children embrace the idea of a new sibling. For this reason, you want it to be fun, engaging and memorable. As you plan your pregnancy surprise, use these tips to turn it into an exciting event that your children will always remember.
Take Your Kids on a Treasure Hunt
A new addition to your family is going to be treasured for a lifetime. Now, you can help your children get in on the action of planning for their sibling by sending them on a treasure hunt. Fill a box up with baby items and a few special treats for your children. Then, create a map and add a few clues to help your children find the location of a hidden treasure around your home. Once they find it, be sure to capture the expressions on their face as they figure out why part of their treasure is baby supplies.
Give Them a Big Brother or Sister Present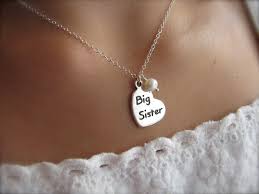 Your children deserve a special treat for all of the sweet moments that you will get to see over the next few years as they step into their big brother or sister role. Give your children a shirt that announces that they are a big brother or sister. Not only will your child love being able to show off their new position to their friends at school, but they can also wear their special shirt to visit their new sibling in the hospital when they're born.
Wrap a Balloon Box Surprise
If you are waiting until you are further along to tell your children, then this announcement works perfectly for also sharing the gender of their sibling. Fill up a bunch of pink or blue balloons with helium and stuff them into a big box. Then, wrap the box up like a present, and tell your children that someone left it at the front door. As your children open the box, the balloons will float up into the sky and reveal the big surprise.
Bring Them to a Doctor's Appointment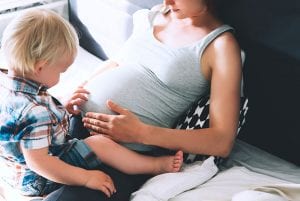 The concept of pregnancy is sometimes hard for young kids to grasp. After all, they can't actually see their little sibling growing in your belly. Consider taking your child to an upcoming appointment where they can listen to the heartbeat or watch the ultrasound. Just keep the nature of your appointment quiet until the big moment arrives, and you will see your child's eyes light up with the realization that they are about to have a new sibling in their lives.
Create a Special Book to Read Together
Reading a book is always a great way to introduce new concepts to children, and you can create a personalized book that tells your child about their new sibling. Begin by putting together a scrapbook that includes a few special memories such as an image from your first ultrasound. Then, add embellishments such as a copy of the birth announcement and baby-related stickers. You can also add a few pictures of your child when they were a baby to make it even more personal. Once your book is ready, invite your child to read it together with you. Just be ready to answer lots of questions at the end when your child realizes that the story is all about the big news that is happening in your growing family.
Plan a Celebration to Announce Their Promotion
Becoming a big brother or sister is a serious job. After all, your child is about to be able to teach their sibling all of the cool things that they learned as a kid, such as how to ride a bike or put sprinkles on cupcakes. Surprise your child with a celebration that puts the focus on their new position as the oldest sibling. To really drive it home, consider giving your child a gift that represents their new responsibility, such as a privilege that they have been wanting to gain.
As you prepare for your big reveal, keep in mind that children's reactions are priceless. Grab a camera or recruit a partner to help record your child's big smile when they figure out your exciting pregnancy announcement.

Preparing at Home

Preparing for Baby