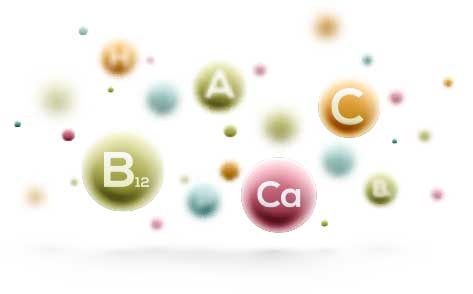 In addition to the increase in your required daily caloric intake, your requirements for all of the vitamins and minerals crucial to life have also changed. At this time it's imperative that you meet your needs by eating a balanced diet, or through sophisticated nutrient supplementation.
Certain nutrients vital to your baby's growth are essential during your pregnancy and will nurture a radiantly-healthy baby. It is not always easy to get all the nutrition you and your baby need from your diet alone. There is no doubt among medical experts in regard to the necessity of supplementing with additional vitamins and minerals during pregnancy and breastfeeding.
Ensuring that you're getting the proper amounts of select proteins, vitamins and minerals is particularly important. The key is getting a balanced supply of the most important vitamins, minerals and nutrients—right from the very first day of your pregnancy!
To ensure the optimal intake of these nutrients can be found in many different prenatal formulas on the market today, however, the latest research has shown that not only is it necessary to get the right amount of each substance, but the particular time of day each is made available to your system is also extremely important for optimal health for you and your baby in a natural way.
Chronobiology is an emerging medical field that examines the effects of time and natural biological cycles on all of the body's functions. It tells us which nutrients, vitamins and minerals you and your baby need at precisely the right time of day for optimal nutritional health. By using a chronobiologically designed prenatal supplement, you can be assured you are receiving the proper amounts of individual nutrients throughout the course of the day that are needed for your pregnancy.
Overall, this type of chronobiological formula delivers substances to the body at the time of day that will provide optimal absorption and use for a natural and healthy pregnancy.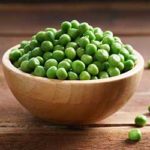 Vitamin B6 (Pyridoxine)
This member of the B-vitamin group is necessary for the formation of neurotransmitters (chemical 'messengers' between nerve cells) and other proteins. In addition, it can also help alleviate morning sickness and nausea. The average daily requirement for pregnant women is approximately 2 milligrams. Vitamin B6 is found in chicken, fish, lean red meat, avocados, potatoes, bananas, whole-grain products, wheat germ, nuts, germ buds (plant shoots) and cooked dried beans and peas. As is the case with all B vitamins, it's difficult to predict the bioavailability of B6 found in these foods.
However, as the B vitamins are predominantly water-soluble, getting too much is rather harmless because any excess will be excreted in your urine and not accumulate in your body.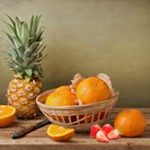 Vitamin C
Also known as ascorbic acid, Vitamin C helps the body absorb iron and helps fight injury and infection and supports the immune system. Vitamin C is also essential for the body to make collagen, a protein which is a component of healthy cartilage, tendons, bones, and skin.
The average daily requirement within pregnancy vitamins for pregnant women is at least 85 milligrams, which can easily be met through specific food intake of strawberries, spinach, broccoli, bell peppers and pineapple.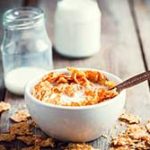 Vitamin D
Vitamin D maintains optimal calcium levels in your blood by increasing the absorption of calcium from food and preventing its loss through the kidneys. The rapidly-growing bones of your child depend on a constant supply of calcium to avoid rachitic malformations of the skeleton, for example rickets, which occur when bones soften due to lack of calcification.
Vitamin D is a fat-soluble vitamin, which means that it's best absorbed when accompanied by low quantities of fat. The average daily requirement for pregnant women is 200 IU.
Vitamin D can be found in enriched milk, cereals, salmon and egg yolk. If these particular foods aren't available or can't be consumed due to intolerance, taking a chronobiologically-adjusted supplement will guarantee that you're getting the recommended amount of vitamin D without interfering with your absorption of other vitamins.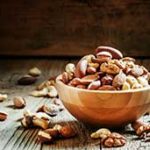 Vitamin E (Tocopherol)
This vitamin helps protect your body from oxidative stress and helps repair existing damage. Because it's fat-soluble, Vitamin E acts primarily on the cell membranes, as these are composed mostly of fats.
This vitamin helps defend the body against free radicals which can weaken the immune system, but its primary action is to support the actions of the multi-potent vitamin C. The average daily requirement for pregnant women is 15 milligrams which can be obtained through food, such as wheat germ, safflower oil, nuts and spinach.
Alternatively, the required daily dose can be obtained by taking a chronobiologically-adjusted prenatal supplement in the form of a specially-formulated multivitamin/multimineral formula. This way, you can be sure you're not only receiving all the nutrients needed but also getting the required amount of vitamin E, which is necessary for vitamin C to have its full effect.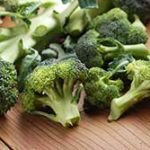 Vitamin K
This vitamin is used by the liver to form several 'coagulation factors' which are necessary for blood clotting to occur. Maintaining proper Vitamin K levels may help prevent dangerous hemorrhages during delivery.
It is suggested that the average daily requirement of Vitamin K during pregnancy is 90 micrograms (3,600 IU). This amount of this vitamin can be achieved in consuming leafy greens such as, kale, spinach, collard greens and broccoli.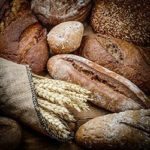 Chromium
Chromium is an important mineral needed by the body for the processing and utilization of fats, carbohydrates and proteins. Chromium also works with insulin to help maintain healthy blood sugar levels, which is crucial during pregnancy. Getting enough chromium is also important for healthy tissue formation in your unborn baby.
Lean meats, cheese, brewers yeast, mushrooms, prunes, nuts and whole-grain breads and cereals are all good sources of chromium. The daily recommendation of chromium for pregnant women is 30 micrograms.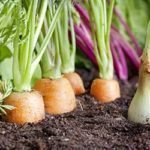 Molybdenum
Molybdenum is an essential trace mineral that plays a number of roles, all important for a healthy pregnancy. Molybdenum is needed for normal cell function, and must also be present in sufficient quantities for the body to be able to utilize nitrogen and iron. Molybdenum, along with riboflavin, is necessary for the production of red blood cells, and also works with certain enzymes to metabolize carbohydrates and detoxify the body of sulfites.
Most foods grown in nutrient-rich soil contain enough molybdenum to provide for our daily needs. However, a diet high in processed foods or sugar could result in a deficiency. For pregnant women, at least 50 micrograms of molybdenum daily is recommended.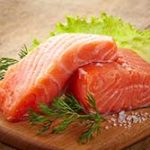 Iodine
Iodine is a key mineral that is essential for the proper functioning of your thyroid gland. When an expectant mother is iodine-deficient, it can lead to disruptions in the growth and brain development of the baby.
The average daily requirement for pregnant women is 220 micrograms. Foods such as fish, shrimp, and certain shellfish are good sources of iodine. Alternatively, the daily requirement can be met by taking six milligrams of three percent potassium iodide.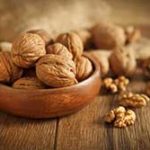 Selenium
Selenium is a mineral with antioxidant properties known to aid in the regulation of healthy immune and thyroid function. A selenium deficiency may have a correlation to increased miscarriages.
During pregnancy, the average daily requirement for Selenium is 60 micrograms. Natural food sources of Selenium include nuts, like Brazil nuts and walnuts, tuna, cod, beef, poultry and grains.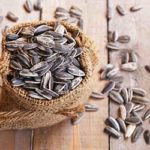 Vitamin B1 (Thiamin)
Vitamin B1 is classified as a B-complex vitamin and helps convert carbohydrates into energy. This vitamin also helps the muscles, nervous system, and heart and is essential for your baby's brain development.
The average daily requirement of Vitamin B1 during pregnancy is 1.4 milligrams, which can easily be met through specific food intake of sunflower seeds, beans, peas and oats.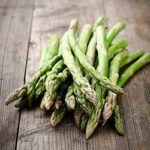 Vitamin B2 (Riboflavin)
This vitamin is essential when it comes to helping the body produce energy. Riboflavin is important for promoting your baby's growth, good vision, and healthy skin and is also essential for your baby's bone, muscle, and nerve development.
It is suggested that the average daily requirement of Vitamin B2 during pregnancy is 1.4 milligrams. This amount of vitamin B2 can be met by consuming foods such as eggs, asparagus, spinach and beet greens.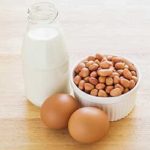 Vitamin B3 (Niacinamide)
Like all B vitamins, niacinamide (a form of vitamin B3) aids in the conversion of food into energy, helps the body utilize fats and proteins, promotes tissue oxidation and supports proper regulation of the nervous and digestive systems. For supplementation purposes, the use of niacinamide is often preferred over that of niacin, because it does not possess the blood vessel-dilating properties that produces the so-called "niacin flush" commonly seen with niacin supplementation.
Foods high in vitamin B3 are green vegetables, fish, meat, yeast, milk, eggs, brown rice, peanuts and cereal grains. During pregnancy, the recommended daily allowance of niacin/niacinamide is 18 milligrams daily.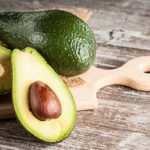 Vitamin B5 (Pantothenic Acid)
Pantothenic acid is vital for the creation of both red blood cells and the hormones produced in the adrenal glands, including sex hormones like testosterone and estrogen and the stress hormone cortisol.  Good digestive health depends on sufficient levels of pantothenic acid, as does the body's healthy production of cholesterol.  Often called the "anti-stress" vitamin, pantothenic acid is thought to help the body deal with stress, and also aids in the utilization of other vitamins (particularly riboflavin) in the digestive tract.
Pantothenic acid is found in a multitude of foods, however it is often lost to modern food processing, making supplementation with this important vitamin necessary.  Good dietary sources of pantothenic acid include brewer's yeast, tomatoes, corn, cauliflower, broccoli, avocado, egg yolks, organ meat like liver and whole-grain breads and cereals.  During pregnancy, it's recommended that women get at least 6 milligrams of pantothenic acid daily.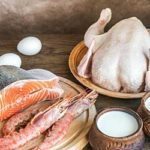 Vitamin B12
Vitamin B12 is a complex vitamin that plays an important role in cell metabolism and energy production. Not only is vitamin B12 crucial for the healthy development of the brain and nervous system, it is also necessary for the synthesis of red blood cells and DNA. Vitamin B12 can be obtained from foods like fish, shellfish, eggs, meat, poultry and dairy products.
People who don't eat a well-balanced diet, vegetarians, and those with digestive disorders are particularly at risk for vitamin B12 deficiency. During pregnancy, it's especially important to get enough vitamin B12 in your diet. Not only can a vitamin B12 deficiency hinder your unborn baby's growth and development, but women who are deficient in vitamin B12 are up to five times more likely to have a baby born with a neural tube defect like spina bifida. For pregnant women, the recommended daily intake of vitamin B12 is 2.6 micrograms daily.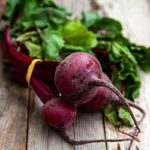 Vitamin B9 (Folate – Folic Acid)
Folic acid is the synthetic form of vitamin B9. Its counterpart, folate, can be obtained from the diet and occurs naturally in certain fruits such as lemons, oranges, melons, and additional food options such as orange juice, tomato juice, green leafy vegetables, beets, broccoli, cauliflower, fortified cereals, peas, pasta, beans and nuts.
Proper levels of folic acid are necessary for cardiovascular and cognitive health. Folic acid supplementation is especially important during pregnancy and when trying to conceive, as proper levels are crucial for a healthy placenta, and for preventing spina bifida and other neural tube defects. During pregnancy, your body also needs folic acid to increase blood volume in order to supply your unborn baby. The recommended daily intake of folic acid during pregnancy is 400 – 800 micrograms daily.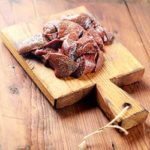 Vitamin B7 (Biotin)
Like all B vitamins, biotin is necessary for a healthy metabolism and aids in the conversion and utilization of fats, proteins and carbohydrates. It is also crucial for brain health and healthy cognitive function, and helps to maintain healthy blood sugar levels within normal ranges. Biotin also helps maintain a healthy cardiovascular system, especially when taken in conjunction with chromium.  Biotin is perhaps best-known for its role in maintaining healthy hair, skin and nails.
Because biotin is water-soluble and any excess is flushed out by the body, it's important to replenish biotin levels daily to ensure your body has an adequate supply.  Biotin can be obtained from your diet by consuming foods like liver and other organ meats, salmon, egg yolk, avocado, cauliflower, raspberries and mushrooms. The recommended daily intake of biotin for pregnant women is 30 milligrams.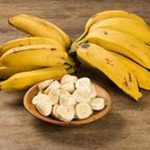 Magnesium
Magnesium is necessary for maintaining energy levels, blood sugar regulation, and proper muscle and nerve function, as well as for the relaxation of the uterus during pregnancy.
The average daily requirement of magnesium for pregnant women is 350 milligrams. Magnesium is contained in fat-free or low-fat milk, peanuts, bananas, wheat germ, whole-grain products, cooked or dried peas and beans and leafy vegetables. Although part of the daily requirement can be obtained through including these foods in your diet, additional supplementation of up to 270 milligrams per day may often be necessary. Maintaining optimum magnesium levels also gives your uterus the muscular strength it needs during the birth process itself.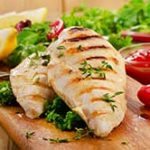 Iron
A primary constituent of red blood cells, iron helps prevent many forms of anemia and is crucial for your baby to gain weight and have a healthy development. Ensuring that more women are getting adequate levels of iron during pregnancy could help to bring down the premature birth rate.
The average daily requirement for pregnant women is 27 milligrams, twice the amount recommended for non-pregnant women. Good sources of iron are lean red meat, fish, poultry, cooked dried beans and peas, dried apricots, leafy green vegetables, raisins and whole-grain products.
Oftentimes, iron can only be absorbed from food if various other vitamins are present, so taking a chronobiologically-formulated multivitamin/multimineral formula can ensure all mineral needs are met.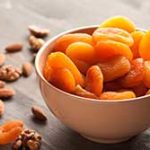 Copper
Copper is indispensable for proper energy balance and is needed to maintain the structure of the connective tissue and the red blood cells.
The average daily requirement for pregnant women is 1.0 milligrams of bioavailable copper. This is equivalent to approximately 10 milligrams of 10 percent copper citrate, a copper compound with a very high absorption rate.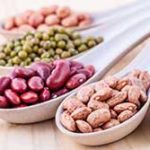 Zinc
Zinc has been found to lower the risk of spontaneous miscarriages and premature births. It also helps prevent birth defects and supports normal growth. Zinc can be found in extra lean red meat, turkey, cooked or dried beans and peas, wheat germ and whole-grain products.
The average daily requirement for pregnant women is 11 milligrams. In order to achieve optimum bioavailability, your zinc requirement should be met chronobiologically with natural 20 percent zinc monomethionine (50 milligrams). This form of zinc, during pregnancy, gives your body what it needs, along with the essential amino acid methionine, an amino acid that plays a big role in many metabolic processes.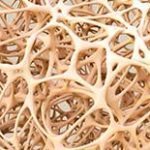 MCHC
MCHC (microcrystalline hydroxyapatite) is a highly-bioavailable bone-derived source of calcium that provides calcium, phosphate, plus all of the other minerals present in healthy bone tissue in a microcrystalline form for optimal absorption.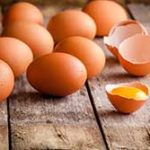 Omega-3 Fatty Acids
Omega-3s are long-chain polyunsaturated fatty acids which are essential nutrients for your baby's health and development, especially when it comes to eye and brain development. Omega-3 fats are essential to maintaining balanced production of prostaglandins, hormone-like substances, which help regulate many physiological functions including blood pressure, nerve transmission, kidneys and gastrointestinal tract functions and the production of other hormones.
Pregnant and breastfeeding women are recommended to obtain 200 to 300 milligrams daily. Omega-3 fatty acids can be found in fatty fish like salmon and trout and in infused foods such as milk, eggs and yogurt.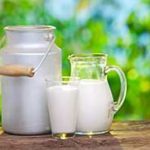 Calcium
It's known that Calcium creates strong bones and teeth, however it also helps prevent blood clots and helps support proper heart, muscle and nerve function.
MCHC, a highly absorbable and natural source of calcium, is particularly beneficial during pregnancy and breastfeeding. In addition to pure calcium, this compound contains the perfect proportion of organic phosphorus to ensure optimum absorption of the calcium and its subsequent storage in the bones.
The average daily requirement for pregnant women is 900 milligrams of calcium and can be found in various foods such as yogurt, milk, cheddar cheese, and calcium-fortified foods such as soy milk, juices, breads, cereals and dark green leafy vegetables.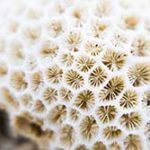 Coral Calcium
Coral calcium is an organic, easy-to-absorb form of calcium carbonate derived from fossilized corals.  Coral calcium provides calcium, along with over 70 other trace minerals, to aid the body in the absorption of nutrients and help maintain a balanced pH.