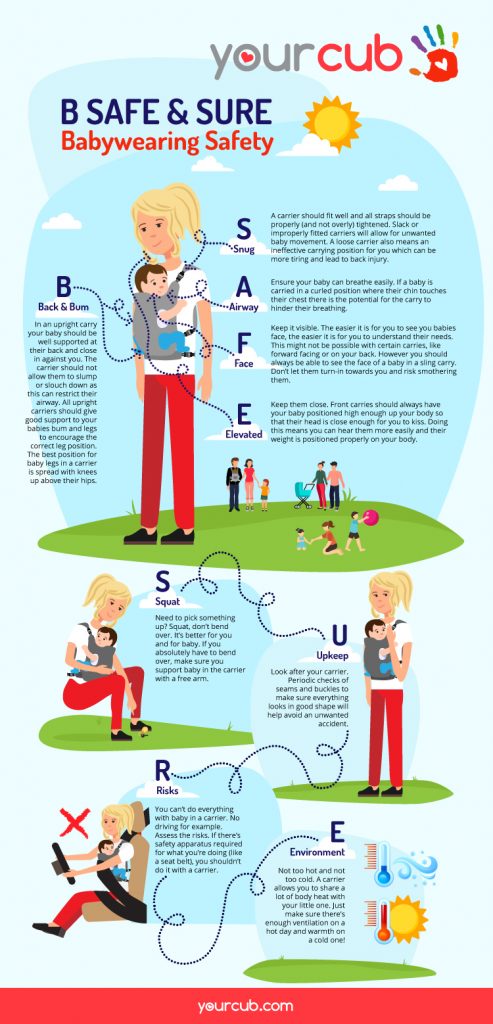 The Baby Carrier Industry Alliance reports that baby carriers are now the fifth most popular item on baby registries. While these items seem to be the latest fashion in parent accessories, they serve some benefits as well.
Baby carriers are designed to help all those active parents in carrying their babies and keeping them safe in anything they would like to do. Over the years, carriers have become coveted and valuable for every mother around the entire globe. With the increased production of such products in the market, a new mother may have a hard time in choosing the best baby carrier to fit their and their child's needs.
While some mothers may not find a need for a carrier, others find that they play a very vital role in keeping the baby close to the mother while allowing their hands to be free to do chores. Some mothers swear by them for calming a fussy or colicky baby and to help promote a closer bond with their baby; some believe they may even help lower a mom's risk for postpartum depression.
As much as baby wearing has been in existence for centuries, the current and growing technology has, for the last few years, presented incredible options to choose from when it comes to comfort, functionality and modern design features. The newest carriers have evolved designs with vintage backpacks, papooses, wraps and slings to make them strong. Learning to wrap may seem intimidating at first or even frustrating while trying to tie properly, but can be mastered with practice. A quality baby carrier can be of great help to parents—especially in traveling moments. Due to the comfort and convenience of the carrier, many people prefer the product to a stroller. [wdca_ad id="30443″ ]
Buying a carrier that is simple to handle when carrying your toddler could be an excellent idea. Additionally, the carrier you choose must serve you for the desired period. Due to the growth of technology, today's carriers are made of sturdy materials making them serve customers for a long time and offer a longer use time for children.

Preparing for Baby


Shopping Lists