Guest author: Vanessa Liney
These peanut butter energy balls are simply amazing. They're so easy to make and are perfect to snack on mid-morning when you need something to pick you up or in the afternoon when you're suffering from an energy slump. The below recipe is from Deliciously Ella.
For any of you that are concerned about the consumption of peanuts throughout your pregnancy, the below information is sourced from the NHS website and details the foods that are safe to eat during pregnancy.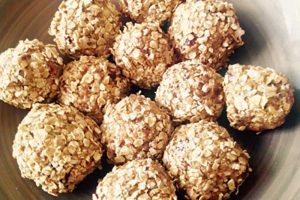 Peanuts are safe in pregnancy and you can eat peanuts or food containing peanuts, such as peanut butter, during pregnancy, unless you're allergic to them or a health professional advises you not to. You may have heard peanuts should be avoided during pregnancy. This is because the government previously advised women to avoid eating peanuts if there was a history of allergy—such as asthma, eczema, hay fever and food allergy—in their child's immediate family. This advice has now changed because the latest research has shown no clear evidence that eating peanuts during pregnancy affects the chances of your baby developing a peanut allergy.
Peanut Butter Energy Balls
Ingredients:
400 g medjool dates
100 g of oats
100 g of roasted peanuts
2 tablespoons of peanut butter
2 tablespoons of coconut oil
Directions:
Place the nuts and oats into a food processor and whizz until they form a chunky flour, then add the dates (pit them first!), coconut oil and peanut butter.
Blend everything up until a sticky mix forms. Roll the mixture into balls. They're nice straight away, but they're even nicer when they've set a little in the fridge, so try to give them 20 minutes or so before eating.
These will last a few weeks, but if you want them to last longer so you don't eat them all at once like I do, then they freeze well, too.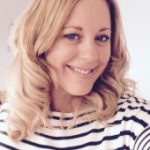 Vanessa Liney is a wife and very proud mum to two gorgeous children. She is also the creator of The Pregnancy Pantry blog, a site dedicated to nutrition, recipes and a blend of lifestyle, well-being and health throughout pregnancy.

Diet

Prenatal Health