Nothing can be more rewarding or challenging as having a new baby. Rewards are reaped in the form of kisses, affectionate touches and hugs. However, challenges such as managing to get enough sleep, catching up on housework and transitioning back into the workplace can arise. For all of the issues that go along with having a baby and then going on maternity leave, there are some things which need consideration when you plan to return to work after having a baby.
Child Care
One of the most important things to keep in mind when looking to return back to work is who will care for the child. Childcare can be costly and finding trustworthy, reliable help can be a greater part of the challenge. It is important for the mother to be able to return to work and focus on her job, not having her attentions divided, worrying about whether her child is okay. Having a good child care provider in place as soon as possible is going to help ease the mother back into the workplace in a way that allows her to have peace of mind.
Know Your Role
Because things are always changing in the work environment, communicating with the employer is going to be absolutely essential. First of all, it is important to find out the terms of the leave. Is it paid or unpaid? What length of time is the leave? Also, it is important to find out if, after returning from maternity leave, if there will be any changes such as change in pay or hours worked. Talking with the employer will help in making sure that both the employer and employee know what to expect.
Feedings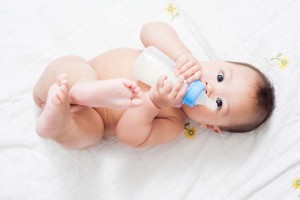 Whether breastfeeding or formula feeding, it is important to make sure that the baby will have sufficient food while the mother is at work. If using formula, it is simply a matter of ensuring that there is enough milk as well as filtered water to last the duration of the shift. Also, if a mother is breastfeeding, making sure that she pumps enough milk to feed her child is important. It is also a good idea to bring a pump to work in order to continue pumping. This will help milk production to continue without stalling due to the baby not nursing as much.
Organization
Having a new baby can be compared to learning to juggle. Most people already have a full schedule when it comes to personal responsibilities. Adding a baby can throw off the balance. For this reason, it is important to plan and organize a schedule in order to make sure that all responsibilities are cared for. Also, making sure that things needed for mother and baby are readily available beforehand will ensure that the transition back to work will be a smooth one.
Stay Connected
Some mothers and babies struggle with anxiety when apart. This is why maintaining a good line of communication with the caregiver is important. In this way, the mother can be assured that baby is doing fine, freeing her up to be able to focus on completing her job in a way that will be pleasing to her employer. A word of caution: Balance should be maintained in this area. Nobody wants to be a nuisance, especially to someone caring for a baby who may get distracted by constant calls.
Find Support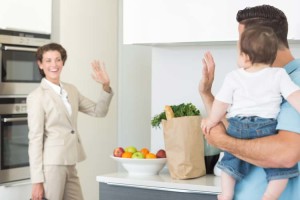 Having support from friends and family will also help to make the transition back to work easier. Circumstances arise that are outside of the control of an individual, so being as prepared as possible is helpful. For instance, some child care providers prohibit sick children from being left in their care. For a mother who cannot afford to take time off of work, having a reliable friend or family member who could possibly help in this regard would be very helpful.
Self-Care
For the new mother, a lot of her time is spent caring for her new baby. This can lead a mother to become neglectful of caring for herself. Taking time to make sure that the mother is cared for physically and emotionally will help her to balance motherhood with her work responsibilities. Going back to work after maternity leave need not be scary or daunting. It can be a positive experience if done right. By making sure that potential problems are addressed ahead of time, the mother can continue enjoying her new role as mom as well as continuing down her career path.

Postpartum Basics

Work, Life, Baby, Balance