Guest Author: Sophie Addison
Peanut butter is delicious to taste, being recommended as one of the healthiest snacks around. When pregnant, you might be interested in following a healthy diet and, provided, you are not allergic to nuts, you can definitely consider peanut butter as a tasty treat.
You might be interested to know that peanut butter has a lot of benefits to offer for pregnant women, starting with the fact that you will reduce the risk of your baby developing a nut allergy later on in life. Keep on reading and discover more amazing benefits of peanut butter during pregnancy.
#1 Reduced risk of nut allergies (baby)
Scientists have been able to determine that the consumption of peanut butter during pregnancy can reduce the risk of nut allergies in the growing baby. The more one consumes peanuts and other types of nuts, the lower the risk of the child developing a nut allergy later on in life.
Prenatal exposure reduces the risk of nut allergies, supporting the previous idea that early exposure can offer similar benefits. Moreover, when one starts feeding the baby nuts at an early age, the risk of such allergies is reduced even further. It seems that the exposure can help the baby's immune system develop a tolerance to the peanuts. Mothers who consume nuts on a regular basis also follow a healthier diet, with plenty of fresh fruits and vegetables.
#2 An excellent source of healthy fats
When it comes to peanut benefits, you have to think about them as an excellent source of fats. Pregnant women need to include healthy fats in their diet, especially since these contribute to the development of the baby (and especially of his/her brain). Healthy fats will also support the growth of the placenta, reducing the risk of premature birth and ensuring a healthy weight of the baby.
Peanut butter falls into the category of healthy fats, more specifically, of monounsaturated fats. It provides both the mother-to-be and the growing baby with fats, lowering the levels of bad cholesterol at the same time. It is considered one of the pregnancy superfoods, being recommended during all stages.
#3 Can help satisfy the demand for folate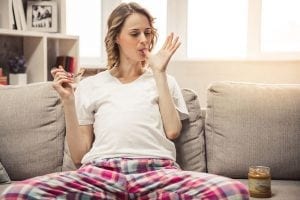 Pregnant women are advised to consume foods rich in folate, as this contributes to the healthy development of the baby. Sometimes, supplements are recommended as well. You might not know this but peanut butter is quite rich in folate, so it makes sense to integrate it in your daily diet.
According to specialists, 100 grams of peanuts contains a lot of folates, covering approximately 60% of the daily needs (valid for a pregnant woman). The consumption of peanut butter is especially advised during the first trimester, when the baby needs increased quantities of folate to grow and develop.
#4 Can deliver a good amount of proteins
Pregnant women might have a difficult time tolerating certain foods. For many of them, meat is a no from the start. However, the growing baby needs proteins to develop, so one must seek additional sources to include in the diet. Peanut butter is not only rich in healthy fats but also in proteins, so it should definitely be considered as a potential option.
The peanut butter made from 100 grams of peanuts can satisfy the daily intake of proteins, not to mention it represents one of the most delicious snacks one can enjoy. As a future mother, if you cannot tolerate meat, you can try consuming some peanut butter and you will feel great, knowing your baby gets the proteins he/she needs.
#5 Prevention of birth defects
A healthy diet can prevent the appearance of birth defects. What matters is that you get enough nutrients from the diet, so that the baby can grow and develop in a healthy manner. Including peanut butter in your pregnancy diet could be one of the best decisions you have taken, as peanuts are rich in benefits vitamins and minerals.
Peanut butter, the healthy snack, can support the optimal development of the baby and eliminate the risk of birth defects from the start (this is especially due to its rich content in folate). Moreover, peanut butter contains healthy minerals, such as calcium and iron; these can ensure strong bones and eliminate the risk of anemia.
#6 It boosts energy levels
During pregnancy, women experience a surge in hormones, with fatigue being a common occurrence. Moreover, the need of calories increases and, combined with the baby development, one might experience low energy levels. Before you despair, you should consider peanut butter as an excellent energy booster.
As you have seen so far, peanut butter contains healthy fats and proteins, not to mention beneficial vitamins and minerals. It represents the ideal snack for a mom-to-be, who wants to defeat the tiredness sensation. It will get the energy levels up, allowing you to go through your day-to-day activities, without suffering too much.
#7 Memory Boost
Pregnant women often suffer from brain fog, with the memory becoming impaired (for the duration of the pregnancy and a little bit afterward). If you want to boost your memory and improve the cognitive functioning while pregnant, you might want to consider peanut butter.
As it was previously mentioned, peanut butter is rich in monounsaturated fats, which are highly beneficial for the health of the brain. They also contain vitamin B3 or niacin, which can boost memory and improve a number of cognitive functions at the same time. Moreover, peanuts contain antioxidants, such as resveratrol, which can bring more blood to the brain.
#8 Helps with mood swings
As you go through your pregnancy week by week, you might experience mood swings. One minute, you will laugh and feel amazing, while the next minute, you will find yourself crying. Do not despair, as these changes are normal during pregnancy. And you can easily keep them at a safe distance with a healthy snack such as peanut butter.
Peanuts are rich in essential amino acids, such as tryptophan. These amino acids are directly involved in the production of serotonin, which is also known as the happiness hormone. When you eat peanut butter, you are actually fighting the mood swings caused by the pregnancy and keep depression away.
In conclusion, these are some of the most amazing benefits of eating peanut butter during pregnancy. You are recommended to follow a healthy diet through the entire duration of your pregnancy, with plenty of fresh fruits and vegetables, nuts and seeds, lean meat, etc. You should also drink plenty of water, as the baby needs all that to grow and develop.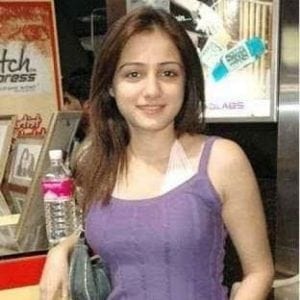 Sophie Addison is an enthusiast blogger and writer. She is very passionate about writing general health and fitness. She has posted articles on skincare problems, joint pain treatment, weight loss and woman's health. Apart from work she likes gardening and listening to music. Connect with her on Facebook and Instagram.

Diet

Prenatal Health