Pregnancy is an exciting time and a cause for celebration. If you're craving a yummy, caffeine-free and nonalcoholic beverage, here are seven holiday mock-tails.
Now that you have a list of seven pregnancy-friendly mock-tail recipes, be sure to test them out during the holiday season.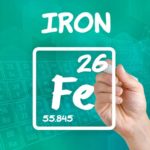 New research from the Children's Hospital Los Angeles and Columbia University Medical Center has linked maternal iron intake to infant brain development.
Read More

Diet

Prenatal Health