Postpartum hemorrhage is an abnormal amount of bleeding after childbirth. Up to five percent of women experience postpartum hemorrhage. It is more likely to occur after a cesarean section. Without treatment, postpartum hemorrhage can quickly lead to uncontrolled blood loss, shock and death.
What Causes Postpartum Hemorrhage?
After delivery, the uterus continues to contract until the placenta is expelled. Uterine contractions compress the blood vessels in the place where the placenta was attached, slowing the flow of blood. Hemorrhage occurs when these contractions are not strong enough to prevent the vessels from bleeding freely or when pieces of the placenta fail to detach from the uterus.
Hemorrhage may also occur due to a mass of blood, called a hematoma, in the vagina; tearing in the vagina, cervix or uterus; or blood clotting disorders.
Conditions that increase risk include the following:
An overdistended uterus due to a multiple pregnancy, a large baby or too much amniotic fluid
Placental abruption, when the placenta detaches from the uterus before labor
Placenta previa, when the placenta is near or covering the cervix
Preeclampsia or gestational hypertension
Use of certain medications or delivery methods
Being obese
Being of Hispanic or Asian ethnicity
Having had many prior pregnancies
Symptoms of Postpartum Hemorrhage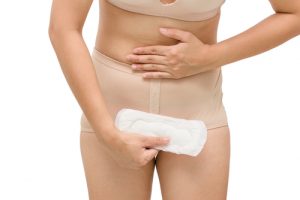 Doctors typically diagnose postpartum hemorrhage based on the patient's symptoms. While symptoms can vary depending on the cause of the hemorrhage, women may experience the following:
Rapid, excessive bleeding
Lowered red blood cell count
A sudden drop in blood pressure
Rapid heart rate
Sometimes, doctors also use laboratory testing to confirm a diagnosis. They may order a blood test to check a patient's red blood cell count and clotting factors in the blood. Blood pressure monitoring can also help providers make a definitive diagnosis.
Postpartum Hemorrhage Treatment
Treatment methods depend on what is causing the hemorrhage. Healthcare providers assess the patient's medical history and the severity of the condition before selecting a treatment strategy that quickly and safely stops the bleeding. Treatment may include the following:
Medication or massage to stimulate uterine contractions
Surgery to remove remaining pieces of placenta
A Foley catheter or Bakri balloon to place pressure on the inside of the uterus
Surgery to seal or tie off blood vessels
Hysterectomy, as a last resort
Women may also be given blood, oxygen and/or intravenous fluids to prevent shock. Many patients make a full recovery when the condition is quickly identified and treated.
Can You Prevent Postpartum Hemorrhage?
While many factors that increase the chances of postpartum hemorrhage cannot be prevented, pregnant women benefit from knowing if they are at risk for the condition. Early intervention is crucial, and patients should discuss potential complications with their doctor before they reach their due date.
Conclusion
Postpartum hemorrhage is a serious condition and requires immediate attention from a healthcare provider. When it is detected and treated soon after delivery, most patients soon recover. Pregnant women who are at risk should discuss any concerns with their doctor before going into labor and report any unusual symptoms after delivery.

Postpartum Basics