For most, the holidays are a time that can become a little hectic. With all of the gift shopping, wrapping, and family events going on, you may find that cooking and baking can get put on the backburner. Which may result in a quite a few unhealthy food choices. However, during pregnancy it is important to make sure that you are maintaining a healthy diet for both you and baby.
The holidays can make it hard to find the time to discover delicious, pregnancy-safe, and gluten-free recipes. To help out with that we have put together a list of tasty recipes for you to enjoy this holiday season!
Gluten Free Recipes for the Holidays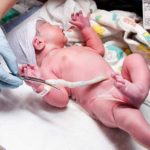 Most of us are familiar with bone marrow and blood donations. Cord blood donations are along the same lines as these when it comes to their use. The blood found in the umbilical cord and placenta shortly after childbirth contains stem cells that are useful for treating many diseases, as the cells are able to grow into healthy blood cells and immune system cells, among others.
Read More

Diet

Prenatal Health