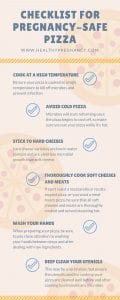 When it comes to pregnancy, pregnancy cravings are no stranger. For some soon-to-be moms, pizza is one of the many comfort foods they may find themselves demanding around the clock. Pizza is generally safe to eat during pregnancy, so long as it is thoroughly cooked and served hot. In addition, pizzas that is topped with soft or blue-veined cheeses such as brie, camembert or blue cheese should be approached with caution as these types of cheese contain more bacteria than other cheeses.
If you find yourself craving pizza during your nine-month journey and wishing that this guilty pleasure didn't make you feel so guilty, rest assured there are some healthy approaches you can take. And with their higher protein, vitamin, mineral, fiber and phytonutrient counts, these pizza recipes run circles around the traditional varieties.
Eating healthy when you're pregnant is every mom's goal, but those pesky cravings can sometimes make it a challenge. Enjoy these nutritious make-at-home meals for a healthy option to put your pizza cravings to bed.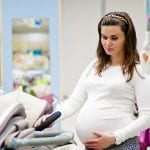 From cribs and strollers to baby monitors and carriers, a new baby requires an extensive list of must-have items before their arrival. For those looking for some guided help, here's a complete guide of key items and considerations to look into before you begin stocking up on all those essential baby items.
Read More

Diet

Prenatal Health