Recent information shows that women who had their children after the age of 40 are more likely to suffer from a stroke, heart attack or other major health problems as a result. The odds increase from more than 60 percent. Since today's society has become accustomed to having children later in life, it's something for the older moms to think about. Gone are the days when women turn 18, get married, and immediately start a family. Many women go on to college, get their degree and work on their career before delving into motherhood.
Analyzing The Data
The news and various health reports have always focused on the risks to the baby when the pregnancy occurs with an older mother, but now research shows that the baby is not the only one at risk. The information was just released at a conference in Los Angeles. They used data concerning 72 thousand women. Of those women, 3,300 became pregnant later in life. They compared all the health issues and followed up with them over a 12 year period. They also evaluated women that were pregnant at an earlier age. When all the data was collected, they found that only 2.4 percent of women who had children at a younger age were at risk for a major health issue. To the crowd who delivered at over 40, the number rose to 3.8 percent. The risk of cardiovascular death also cannot be ignored. The risk to the older mothers was 3.9 percent, as opposed to the younger mothers at just 2.3 percent.
The Causes of Strokes and Heart Attacks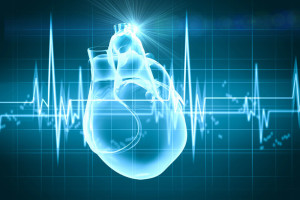 As a woman begins to age, they often develop high blood pressure, cholesterol issues and other medical conditions. A great deal of their health is dependent upon the history of their families. Even a mother who is physically fit is at an increased rate. There are two types of strokes that women need to be concerned about: hemorrhagic and ischaemic. Hemorrhagic strokes are caused by a brain bleed, while ischaemic is caused by a blood clot. The chances of the ischaemic strokes event are almost 60 percent more for pregnant mothers over 40. Though the risks are undeniable, the overall compilation rate is still relatively small. There are risks associated with all pregnancies for both younger moms and also the older ones. It's best to be in the best physical shape possible before considering carrying a child.
The Experts Speak
The Stroke Institute in Minnesota took an opportunity to speak out at this conference regarding this concern. Older woman have always been a concern when getting pregnant later in life. However, it hasn't been until recently that the data is backing up the claims. The facts now show that the consequences of being pregnant later in life can not only affect the pregnancy, but it can also affect the mother for years to come. Women need to know that having a baby at such a late age in life can be detrimental to their health and also to the health of their child. When a woman has a desire to have a child, many will put their own life in danger just to have the family they so desire. Though it is a greater risk, the majority of pregnancies are successful and there are no problems with the baby or the mother's health. Still, the concern of a stroke or heart attack is not one that should be taken lightly. Women should know all the facts before they attempt a pregnancy at an advanced age.


Concerns and Complications

Pregnancy Basics