If you have never heard of PPCM (peripartum cardiomyopathy), it is a form of heart disease that can affect pregnant women, typically in their final trimester. In some cases, it can occur even after giving birth as some women have been diagnosed with this condition within one to five months following childbirth.
It is worth noting that this condition is very rare in North America and Europe; in fact, fewer than 1,300 women are diagnosed each year. Nonetheless, it is a terrifying experience for those who have had to endure it.
What are the Signs of PPCM?
Before detailing the signs of PPCM, let's take a moment to better understand the disease. PPCM occurs when the heart chambers become dilated to the point where the muscles become weakened. Once this occurs, patients will often experience a significant drop in blood pressure, which, in turn, adversely affects many of the body's vital organs like the liver and lungs, for example.
The symptoms of PPCM closely resemble those usually associated with heart failure, including shortness of breath along with swelling of the hands and feet. In addition, some women may experience the following symptoms:
Difficulty breathing while laying down
Swollen ankles
Frequent need to urinate
Hypotension while standing
Diagnosing PPCM
With PPCM symptoms being so similar to those of heart failure, how do physicians diagnose this disease? When diagnosing PPCM, physicians will use a stethoscope to identify whether or not a patient has a buildup of fluids in their lungs. Also, physicians will be listening for abnormal sounds and signs of a higher-than-usual heart rate. Lastly, they will be looking for signs that may be indicative of decreased heart function, which can be revealed through an echocardiogram test.
Here are some of the factors that can lead to a diagnosis of PPCM:
Heart failure that occurs during the course of pregnancy
Echocardiogram testing that measures an "ejection fraction" at less than 45 percent
Heart failure that occurs in absence of other contributing factors
How is PPCM Classified?
It should be noted that the disease can vary in intensity. As such, it is delineated by one of four classifications:
Class I – PPCM is asymptomatic
Class II – Patients may exhibit moderate symptoms
Class III – Symptoms are apparent under mild exertion
Class IV – Symptoms are apparent under all circumstances
What Causes PPCM?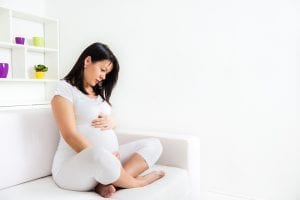 When it comes to the etiology of PPCM, there is no data available to explain why some women develop this form of heart disease while others don't. Nonetheless, studies have shown that the disease could be linked to inflamed heart muscles and an abnormally functioning immune system.
It's worth noting that women of African American descent and those who are obese are more likely to be diagnosed with PPCM. Also, certain lifestyle choices can increase susceptibility for all women, regardless of weight or ethnicity.
Some of these factors include:
Smoking
Alcohol abuse
Improper nutrition
History of heart failure
Multiple childbirths
How is PPCM Treated?
As far as treating PPCM is concerned, physicians will typically recommend a course of treatment aimed at maintaining fluid levels in the patient's lungs.
To achieve this goal, physicians will often prescribe the following medications:
Diuretics
Beta blockers
Anticoagulants
Angiotensin-converting enzymes
Digitalis
In Conclusion
To summarize, if you're pregnant and have experienced any of the symptoms outlined in this article, you are encouraged to seek medical treatment as soon as possible. After all, your life and the life of your baby strongly depends on your well-being.


Concerns and Complications

Pregnancy Basics