When it comes to eating healthy during your pregnancy, a number of natural options provide an assortment of health benefits for both mom and baby. Here are some that you might want to stock up on the next time you are at the store.
Guest author: Vanessa Liney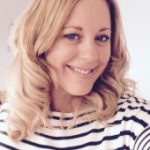 Vanessa Liney is a wife and very proud mum of two gorgeous children. She is also the creator of The Pregnancy Pantry blog, a site dedicated to nutrition, recipes and a blend of lifestyle, well-being and health throughout pregnancy.
Certain nutrients vital to your baby's growth are essential during your pregnancy and will nurture a radiantly-healthy baby. It is not always easy to get all the nutrition you and your baby need from your diet alone. There is no doubt among medical experts in regard to the necessity of supplementing with additional vitamins and minerals during pregnancy and breastfeeding.
Read More

Diet

Prenatal Health