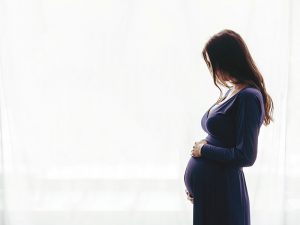 A huge achievement for the science of chronobiology made news around the world on Monday. The Nobel Prize in physiology or medicine was awarded to three American researchers for their work on how internal clocks and biological rhythms control human life.
The trio of Jeffrey C. Hall, Michael Rosbash and Michael W. Young were honored "for their discoveries of molecular mechanisms controlling the circadian rhythm," said the Nobel Foundation. It was solidified that humans as well as plants and animals adapt their biological rhythms in tune to the rotations of the Earth.
The Nobel Assembly at Karolinska Institutet summarizes the discovery:
Using fruit flies as a model organism, this year's Nobel laureates isolated a gene that controls the normal daily biological rhythm. They showed that this gene encodes a protein that accumulates in the cell during the night, and is then degraded during the day. Subsequently, they identified additional protein components of this machinery, exposing the mechanism governing the self-sustaining clockwork inside the cell. We now recognize that biological clocks function by the same principles in cells of other multicellular organisms, including humans.

"With exquisite precision, our inner clock adapts our physiology to the dramatically different phases of the day. The clock regulates critical functions such as behavior, hormone levels, sleep, body temperature and metabolism."
Being conscientious of these biological oscillations such as the 24-hour circadian rhythm can impact the probability of a healthier pregnancy. During different times of the day, the body is more efficient with assorted processes. When these become askew due to irregular sleep-wake cycles, pregnancy complications such as miscarriages and premature births rise.
[wdca_ad id="29640″ ]
Through chronobiology we know that regular sleep can have a significant impact on health. Shift work, jet lag, sleep disorders such as insomnia, light pollution and/or physically or mentally demanding activities can all impact a proper night's sleep. Additionally, the body is better primed for certain processes at particular times during the day if one adheres to a proper sleep-wake cycle. For example, during pregnancy, proper nutrition and recognizing your body's changing needs can yield better benefits when focusing on the time of the day. Ingesting certain nutrients at the right time is beneficial because certain ones see higher benefits during sleep while others provide daytime energy.
To be more specific, folic acid, which is important for making DNA, creating new cells and repairing existing ones, has been found to be more beneficial before bed since these biological functions primarily take place while asleep. Conversely, vitamin D is more beneficial in the morning because it is important to a healthy immune system and the majority of threats your body faces occur during the day. Consuming vitamin D in the morning aids in its potency. However, a pregnant woman needs a cornucopia of vitamins and minerals, thus a chronobiologically aligned supplement formulation can provide the mother and her growing baby with the necessary components at the optimum time. By keeping the circadian rhythm and chronobiology in mind, a pregnant woman has better chances of preventing developmental disturbances, harmful deficiencies and the risk of a premature baby. By being cognizant of maintaining a healthy circadian rhythm and the proper times for absorbing nutrients and vitamins, chronobiology can help you in aiming for the healthiest pregnancy possible.

Prenatal Health