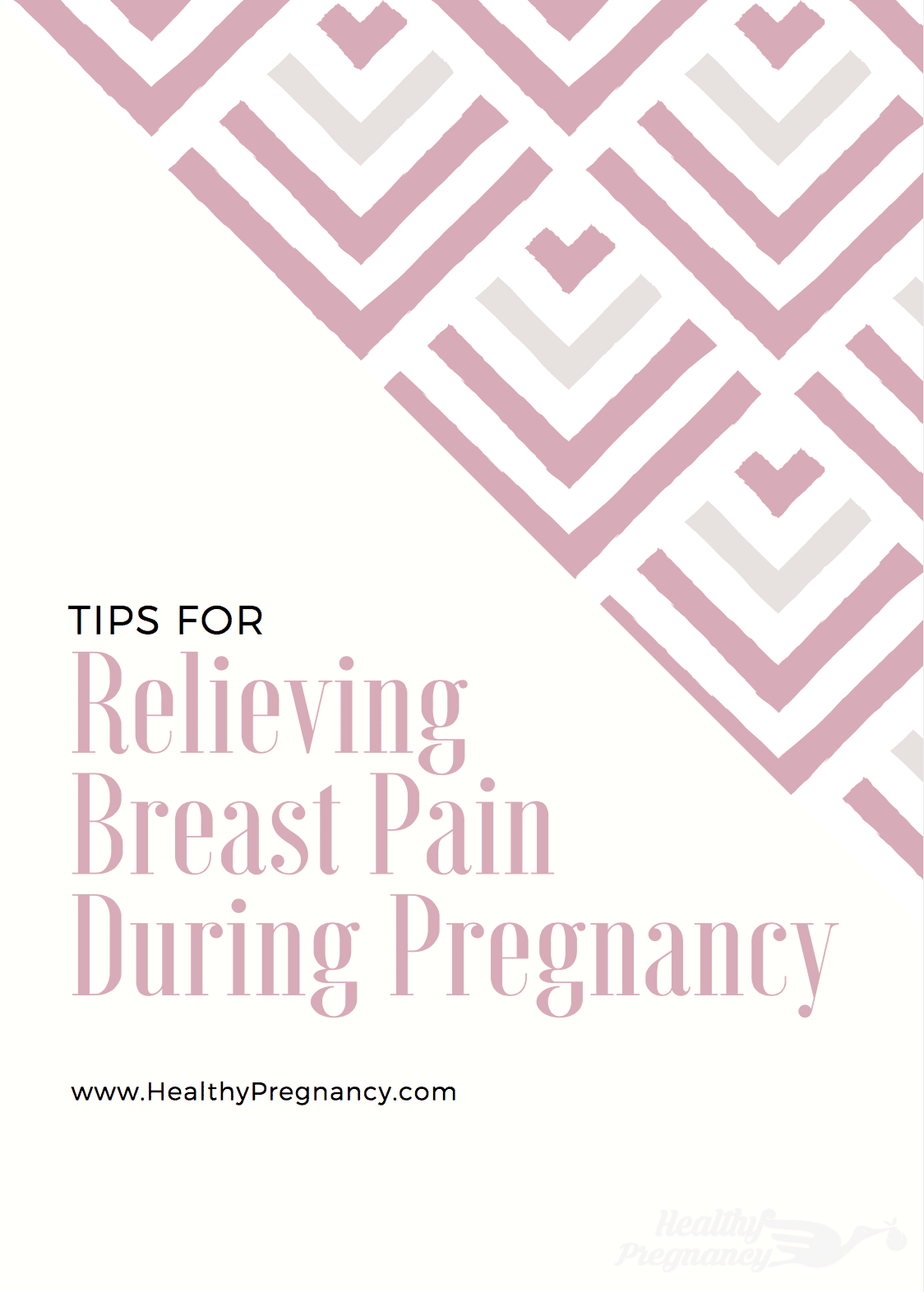 During pregnancy, your body goes through a lot of changes, including sore breasts, but in order to deal with breast pain, there are a number of things you can do.
What Causes Breast Pain During Pregnancy?
In the beginning of your pregnancy you may notice that you experience pain and your breasts are sore to the touch. It can be described as a general ache. This symptom starts early in pregnancy because of the hormonal changes as your body prepares for breastfeeding.
You can help minimize pain by changing clothing options and avoiding contact with potential irritants.
Clothing Options for Dealing with Breast Pain
Wearing a sports bra can help minimize the movement of the breast, which could be one of the reasons why you might be feeling pain. The right sports bra will prevent extra jiggling that can cause extra pain. It's important to get measured for the right size since your bra size is likely to change in the beginning of your pregnancy. Your size may change through your pregnancy as well, so you will need to be refitted and sized accordingly during your pregnancy.
If you plan on exercising throughout your pregnancy, a supportive bra is going to be even more important to minimize movement.
Sleep in a Bra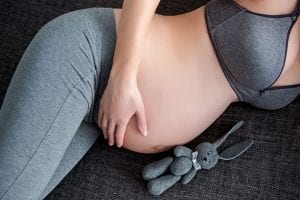 You may find that sleeping in a bra may also help minimize movement while you sleep. It's recommended to sleep in a sports bra or one designed for sleep and not in a normal underwire bra. Sleeping in a bra prevents pain the same way a sports bra does since it holds your breasts closer to your body to prevent movement.
Consider Breast Pads
A breast pad can help shield your nipple from the lining of the bra if it's hurting. It's best to look for a seamless bra, but if you choose to not go with a seamless bra then breast pads will help reduce pain.
Avoid Contact
You may find that any type of contact will hurt your breast more. Things like wearing your seat belt and the shower water hitting your breast will be very painful. Instead of a shower, try a warm bath to help ease sore breasts. Bath water shouldn't be more than 100 degrees to be comfortable for you and the baby.
Try to minimize contact by adjusting items that are rubbing against your breast in your everyday life. It's important to gently communicate with your partner during this time so pain can be minimized during time together.
Reduce Salt Intake and Drink Plenty of Water
Some women find relief by reducing their sodium intake since water retention can also aggravate the pain even more by increasing swelling. Women who are dehydrated may also find they retain more water in their breast area. Drinking plenty of water throughout the day can help flush your body and help relieve some of the pain. Electrolytes can also be a way to make sure you are adequately hydrated throughout the day.
Pay Attention to Diet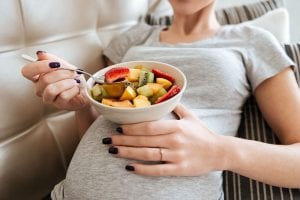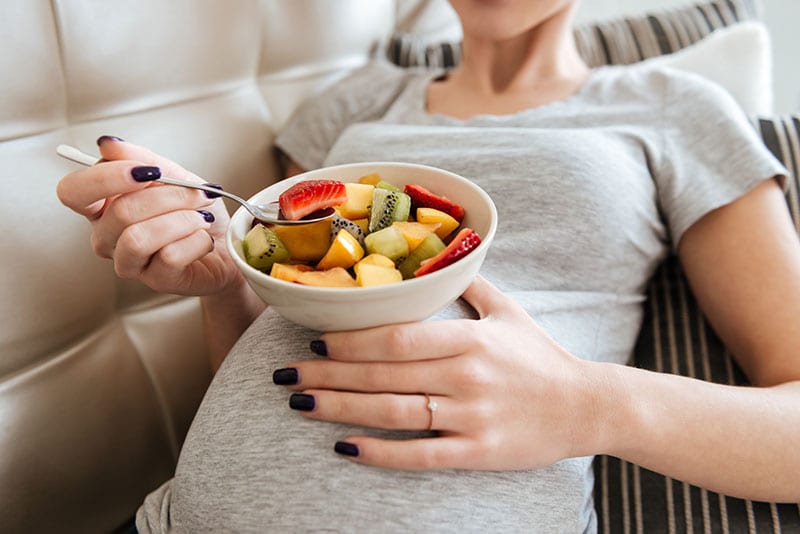 A diet that is rich in minerals and vitamins will not only help you have a healthy pregnancy, it can also help alleviate sore breasts. Speak with a doctor if you have any questions about nutrition during pregnancy.
Use Lotions and Creams
Another remedy to solve sore breasts is to use lotions and creams. If the cream has lanolin in it, it can help prevent irritation and infection. Other natural alternatives include cocoa butter or shea butter.

Pregnancy Basics

Symptoms and Changes