While you are pregnant you will experience changing moods and a changing body. You will feel the thrill of anticipation as you wait for your new arrival and the aches, bloating, discomfort and nausea assorted with the various stages of pregnancy. Sometimes being able to distract yourself will be helpful. Here are a few projects that will not only keep you busy but make your pregnancy go smoother.
Maternity Pillow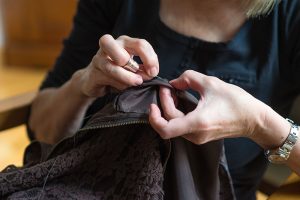 There is no question that being pregnant will wear you out. The bigger you get, the more exhausted. And who can blame you? You are making a human, for crying out loud. The worst thing about being exhausted is that the bigger you are, the harder it is to get comfortable. To help you get a little more comfortable, here is a maternity pillow that you can make yourself.
Two Seam Maternity Dress
There comes a point in every pregnancy when nothing fits—at least not properly. It would be nice to be able to just hunker down in your pajamas all day and not go out, but for most of us that simply isn't an option. To make things easier, here is a simple maternity dress you can make yourself that is loose and comfortable and when paired with a few simple accessories, will make you look like the goddess that you are.
Stretch Marks Butter or Oil
Want to reduce the appearance of stretch marks? Here are a couple of different recipes for belly rubs you can try to minimize the damage of stretch marks. Best of all, they are all-natural and you can make them in your kitchen.
Electrolyte Ice Cubes and Popsicles
When morning sickness has got you feeling pretty wretched and you can't keep anything down, make sure you have some energy drink ice cubes ready to go. Simply fill up an ice cube tray with some electrolyte packed water or homemade juice and you're ready to go! These cool treats will help you to feel better and keep you hydrated. Make a batch up before bed so that they will be ready for the next day.
Pregnancy Tea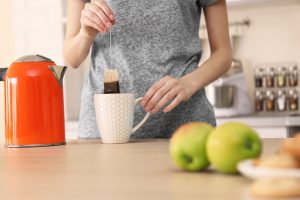 Yes, this is actually a thing. This tea has ingredients that are believed to help soothe some of the unpleasant aspects of being pregnant. It has raspberry leaf that tradition claims helps to shorten labor. It also has peppermint leaves that can help ease the nausea of morning sickness.
Belly Band
What do you do when your belly gets too big and your shirt gets too small? You make a belly band. The great thing about these belly bands is that they are so simple to make that you can make a bunch to mix and match. There is even a variation on this design with a ruffle at the bottom. With these belly bands, you can get through your baby bump days in style.
Countdown Shirt
At some point, you just get tired of people asking when you are due. Now you don't have to give the same old tired response. You can just point to your shirt and they can see for themselves. It is quick and easy to make and friends will be kept up to date.
Labor Cookies
Rumor has it that these goodies can initiate labor. They are like ginger cookies with a little kick. Of course, if you are desperate to get this whole pregnant thing over with already, it may be a big kick you are interested in. Some women swear by these to get things moving. You will have to let us know.
Hospital Gown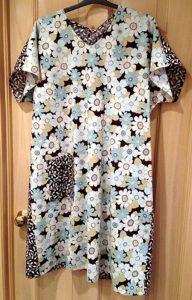 Let's face it, there is absolutely nothing sexy about a hospital gown. And after you have passed a human being, you aren't feeling especially sexy, anyway. Anything you can do to make yourself feel prettier will be a well-earned boost for your mood. Make your very own hospital gown with this pattern to help yourself feel prettier and a little better after baby arrives.
Thank You Packs
They say it takes a village to raise a child, but how many people does it take to deliver one? In most hospitals, doctors and nurses aren't allowed to accept monetary gifts, but you can still find little ways to say "thank you." These little gift packs are a great way to show your appreciation without getting anyone in trouble.
If you need something to keep yourself occupied while waiting for baby to arrive, these little projects should do the trick. They are simple, fun and they can make being pregnant a little easier to bear.


DIY Projects

Preparing for Baby