It is entirely normal to feel tired during pregnancy. Fatigue is most common during the first trimester. Your body is adjusting to the rapidly changing hormone levels. Weight gain places extra strain on your body, which also makes you weary. You may find yourself sleeping at the most inappropriate times. The severity of fatigue may differ from one woman to another. Many women get tired without getting a proper solution. Take a look at these natural ways to help you increase your energy levels and make you feel better.
1. Eat right
If you want to combat fatigue, having a well-balanced meal should be part of your daily routine. Your meal should contain fruits, vegetables, whole-grains and low-fat produce. Foods rich in iron and vitamin C can also help in battling fatigue. Some suitable options include tomatoes, lean meat, avocado, salmon, chia seeds, almonds and berries. These foods are good for boosting energy levels.
Avoid any sugary and processed foods. They may add to your fatigue because they will require more energy to digest. Eat small portions every two to four hours to make sure that the body absorbs all the food. As a result, you will have sufficient energy to take you through the day.
2. Aromatherapy massage for pregnancy fatigue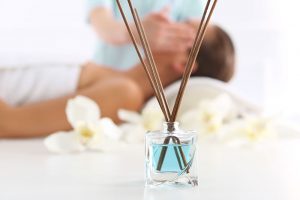 Aromatherapy massage is among the best methods of battling fatigue. You can either get a massage from your partner or see a qualified therapist that has experience in prenatal massage. Some essential oils that are suitable for this kind of massage include lavender, chamomile, grape seed and spearmint. These oils will help uplift and reenergize you. Also, they will help you reduce tossing and turning while sleeping.
The best time to get an aromatherapy massage is before going to bed. You can use a special massage mat. Alternatively, simply use your bed and lie on your left side when getting massaged.
3. Drink more water
The importance of water when you are fatigued may just surprise you. Fatigue is a symptom of dehydration. Water helps improve the brain function. As a result, it boosts energy levels in the body. Drink at least six to eight glasses a day. If you do not like the taste of plain water, add slices of cucumber or lemon for flavor. Other alternatives to water that can still help you stay hydrated include soups, fruits and vegetables.
4. Acupuncture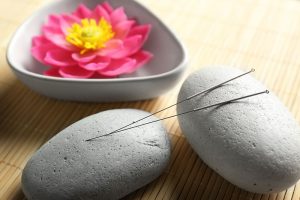 Acupuncture is another natural way to battle pregnancy fatigue. One of the best solutions is using acupressure. You can apply pressure on particular points on your body such as your legs, lower back and toes. Using acupressure on these body parts will restore digestion, which will boost kidney energy. With this method, you will have sufficient strength to take you through the day.
5. Exercise
When you are fatigued, exercising is the last thing on your mind. However, getting some exercise is one of the best ways to boost your energy levels. It increases blood flow and gets the endorphins moving. Always work with an exercise routine to keep you motivated. Some of the suitable exercises you can partake in include walking short distances, swimming, yoga and Pilates.
6. Sleep whenever you can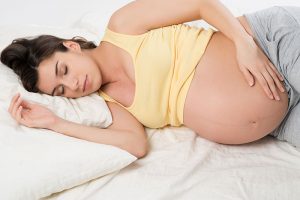 The changes you experience during the first semester can interfere with your regular sleeping hours. Give yourself a break and increase the amount of time you sleep. Go to bed at an hour that allows you to sleep for eight to nine hours. Also, consider taking power naps of at least 15 to 20 minutes, which can help you feel re-energized for the rest of the day.
As your body grows, getting a comfortable position to sleep can be quite a challenge. Consider making use of a comfortable mattress and pillows.
In a nutshell, fatigue during pregnancy is inevitable. The good news is that you do not have to face the pregnancy period with difficulty. With this guide, you will have better sleep and more energy throughout the day. Hang on. It only gets better.

Everyday You


Sleep