Guest Author: Laurie Larson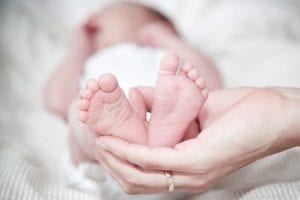 Nearly everyone talks about how amazing their children are, but the topic of the stress they can cause is somewhat less discussed. That's a shame, especially when you take into account how nerve-wracking caring for a newborn child can be.
In fact, you're likely to experience stressors that are just as intense as the joy and fulfillment you feel. If you're in full-on baby mode and are looking for a few tips to help you make it through the days with your sanity intact, you have come to the right place!
Let's take a look at five tips for managing stress with a newborn.
Try Swaddling
It can be difficult to determine why your baby is crying, let alone how you should go about soothing them. One option to consider is to swaddle them. Swaddling your baby will create a comforting womb-like sensation around them that often lends a sense of security and calm.
If your baby prefers to have their arms free, you can still wrap them up from the waist down. This calm babies during the day or at night during sleep and gives you a few moments of respite to breathe and maybe grab a bite to eat. Just make sure to keep the fabric secure and avoid leaving them swaddled for long lengths of time.
Opt for a Front Carrier
Keeping your arms free is surprisingly important to a productive day, but it's also difficult when you're holding a newborn for the majority of your waking hours. Try putting your baby in a front carrier – the connection with your skin and the face-to-face contact is pivotal in building a strong bond and your hands will be free to tend to other tasks in the process. Being able to focus on more than just your child also helps give you back a sense of independence. Don't worry, you can do this!
Get Enough Sleep
To survive the challenging first few months of parenthood, it's important to get the quality sleep that you need when the time is available. It can be difficult to control things like diet or bed time when caring for a newborn, but you can invest in a quality mattress that fits your needs. Most people sleep on their sides and if you developed this habit during your pregnancy, there are options just for you.
Safeguard Your Baby's Immune System
It's a good idea to protect your newborn from germ exposure, as an infant's immune system will not fully mature for a few months. Limit visitors to immediate friends and family at first, and don't be shy in asking them to wash their hands and lay a protective blanket over themselves when holding the child. This not only helps keep your baby healthy, but it also lowers the stress that comes with too many visitors and helps give you a sense of control over your child's wellbeing.
Grab Some "You" Time
Even 15 or 20 minutes here and there can create a sense of space and rejuvenation. Brief scheduled breaks agreed upon ahead of time with your partner can help you re-center yourself and help with emotional regulation. You can even use popular free apps to help you find a sense of calm in the midst of chaos.
In the End
Breathe, mama. You'll make it through. It may be a stressful time now, but soon you will miss these days. Do your best to stay calm and live presently in the moment, soaking up all the precious time you have with your newborn.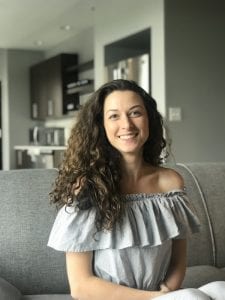 Laurie Larson is a writer based out of North Carolina. She enjoys writing on home, health, and lifestyle topics to help others maximize their lives.

Prenatal Health