The joys of expecting a child bring along much anticipation. Since Father's Day is fast approaching, the soon-to-be dad also wants to celebrate for the child he will soon hold. Most guys work hard to provide for their family. Your man gets this one day per year for recognition of the unique role he plays in your life. Regardless of your budget, you do not have to spend a ton of money to show him how much he means to you.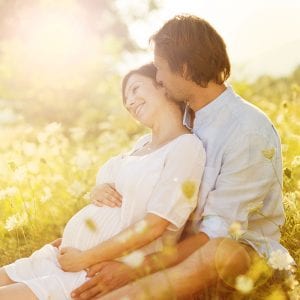 Here are 10 ways that you can celebrate this incredible day:
1. Let Him Sleep In
It is not a huge thing, and it certainly does not cost any money, but what man does not want a little extra shut-eye? You will be surprised how awesome it will make him feel to put the cares of life away and get to sleep more. Most working people are sleep-deprived, so he will love the couple uninterrupted hours with the Sandman.
2. Bring Him Breakfast in Bed
Sure, being pregnant does not make you feel like slaving over a hot stove, but what guy would not appreciate breakfast in bed? Guys always think of these little things for women, but why not give him a nice hearty meal to brighten his day? You can be sure it will put a smile on his face.
3. Go on A Hot Date
OK, so being totally honest with yourself, when is the last time that you were together as a couple uninterrupted. Sorry, but going to the grocery store does not count as a date. Take your man on a date and wine and dine him. You may think that is what the guy is supposed to do, but you can take the reins for just this once.
4. Schedule Uninterrupted Time in the Bedroom
Who says Valentine's Day is the only time of year that a couple can be together intimately? While guys will not want the rose petals and all the works, they will want the individual attention that only you can give. Try to incorporate their favorite things into a night they will not forget. Soon you will have a child waking you up at all hours of the night, so use the chance while you have it.
5. Take Him On A Hike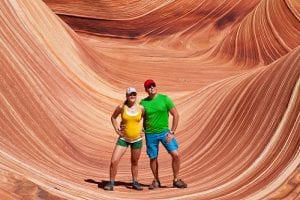 While hiking up the side of the mountain while you are pregnant may not be your cup of tea, you will be surprised how much he may enjoy this experience. Guys love doing things outdoors, at least most do. Spoil him with a surprise hike and perhaps buy him some new piece of gear or a gadget that will make the day even more memorable. Just remember not to over do it and be sure to have plenty of water on hand.
6. Have A Cookout with Friends and Family
If his father and your father are still living, then fitting all these visits into one day can be quite overwhelming, especially when you are expecting. Why not have a cookout with friends and family and honor all the extraordinary men in your life? What man does not like a nice thick steak on the barbeque with a cold brew in his hand?
7. Make Him A Dad Survival Kit
If this is his first time as an expecting father, then you may want to prepare him for the task ahead. There are some neat ideas online about a survival tool belt. You can put things like diaper cream, wipes, and some necessities, but you can also incorporate some silly stuff too. Having a bottle of aspirin for those rough days may be an idea.
8. Create A Memory Book
When you already have other children, adding to your brood is even more momentous. Consider creating Dad a memory book filled with all the treasures that you do not want to forget. Guys are sentimental too and having a touchstone to remember those timeless moments is going to strike a chord in his heart.
9. Buy Him That New Smartwatch or Phone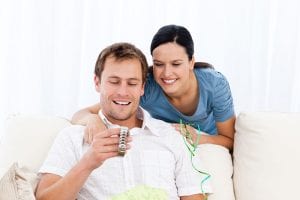 Most people try to keep things sentimental on Father's Day, but you might buy Dad that wonderful new smartwatch or iPhone that he has been eyeing. It will cost a whole lot more than breakfast in bed, but if he is a technology enthusiast, then it may be the best gift in the world.
10. Take Him Away for the Weekend
There is nothing more satisfying than a quick weekend get-away. As you prepare to be parents, the challenges that come along with that can be daunting. Still, bringing life into the world is the most rewarding thing you could ever do. Do you have a particular spot you like to go for vacations? Think about whisking him away for the weekend to his favorite place. Rest and rejuvenation is the best gift of all.

Everyday You

Relationships and Sex