Guest Author: Heather Viera
Pregnancy can be a wonderful and exciting time. Many pregnant women also experience nervousness, tiredness, and uncertainty about the future. There are many products out there that can help make your pregnancy as easy and healthy as possible.
If you haven't been pregnant before, or haven't been pregnant recently, you might feel uncertain about choosing products for your pregnancy. This list outlines five things to keep in mind as you choose pregnancy products.
Prioritize your comfort.

Pregnancy can come with many symptoms, from the well-known morning sickness to less-discussed symptoms such as constipation, nasal congestion, and cramping. By the end of pregnancy, most women just want to feel comfortable.
Prioritize your comfort by choosing products that help relieve any discomfort you might have. Pregnancy pillows can help you feel better while sleeping and lying down. A belly band reduces pain and provides support so you can engage in more movement.
Track your experiences in case you want to revisit them later.

There are hardcover pregnancy journals and countless downloadable pregnancy apps. Consider purchasing some sort of pregnancy tracking device, whether something printed on paper, digital, or both.
Tracking your experiences can be useful if you have to share information you might not otherwise recall with your doctor. They can also provide a record that you might want to revisit if you get pregnant again in the future, or even share with your children one day.
Opt for non-toxic and natural products.

There are a seemingly endless number of personal pregnancy products out there such as body oils, belly butters, bubble bath gels, and more. Also, pregnancy can affect a woman's skin, which might send her looking for new products.
Opt for non-toxic and natural products if possible. Experts recommend avoiding certain ingredients while you're pregnant, such as retinol, benzoyl peroxide, and formaldehyde.
Nutrition is important.
The nutritional requirements of a pregnant woman are unique. Not only do you need to be taking a daily multivitamin, it should be one specifically designed for pregnancy. In addition to supplements, there are many books and apps that can help you understand your pregnancy nutritional needs.
When purchasing food and snacks or eating at a restaurant, read labels and ask questions to make sure you don't consume any foods experts say pregnant women should avoid.
You don't have to buy all new clothes.

While it might be tempting to buy an entirely new pregnancy wardrobe, it isn't necessary. If you do decide to buy new clothes, opt for stretchable tights, kaftans, and flowing shirts and dresses that you can fit into while pregnant then continue to wear postpartum. Use bra and pants extenders to adjust your current clothing so you can wear them longer. (Also, note that some belly bands double as pants extenders.)
Use these tips to help you identify the pregnancy products you need, so you can focus the bulk of your attention on enjoying your experience and preparing for your baby-to-be.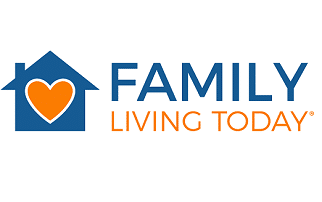 Heather Viera is a lifestyle expert and researcher for FamilyLivingToday.com. She is dedicated to achieving a balanced lifestyle, even with two small children and a full-time career. In the little free time she has, she enjoys hiking with her partner and taking her dog to the beach.

Everyday You

Preparing for Baby


Shopping Lists