For those unfamiliar with postpartum bleeding, it is a medical condition characterized by heavy bleeding after a woman gives birth. Studies show that 1 to 10% of women are diagnosed with postpartum bleeding after childbirth, with the average woman losing well over 500 mL of blood by the time she receives an official diagnosis. On average, postpartum bleeding occurs within one day or up to 12 weeks after a woman gives birth. And when it happens, it can quickly put a damper on what would otherwise be a profound and joyous occasion in a woman's life.
What Women of Childbearing Age Should Know About Postpartum Bleeding
Also known as lochia, postpartum vaginal bleeding occurs when the uterus fails to contract after a woman delivers the placenta. For context, the placenta is a temporary organ that develops in the uterus during pregnancy. The primary role of this organ, which attaches to the wall of a woman's uterus and her baby's umbilical cord, is to provide oxygen and nutrients to the baby. It also plays a critical role in removing waste products from the baby's blood. Generally speaking, the placenta gets expelled from a woman's body within 30 minutes of giving birth, but her uterus will keep contracting to help stop normal bleeding. When the placenta does not get expelled, these contractions do not happen, and the lack of contractions can put women at risk of suffering from lochia or postpartum bleeding. In addition to significant blood loss, symptoms commonly associated with this medical condition include
Hypotension
Tachycardia
A sharp decline in hemoglobin levels
Pain, swelling, redness, warmth or tenderness that affects the legs, calves or both
The Three Stages of Vaginal Bleeding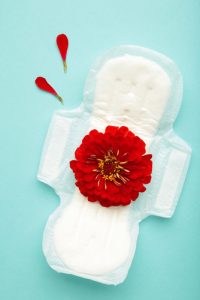 There are three stages of postpartum vaginal bleeding that a woman can encounter after giving birth to her baby. They include the following:
Stage 1 – This stage of vaginal bleeding is known as lochia rubra; it can last three to four days and is known to cause mild, period-like cramping, heavy bleeding and clotting. As far as color is concerned, most report seeing dark or bright red blood during this stage.
Stage 2 – This stage of vaginal bleeding is known as lochia serosa; it can last anywhere from four to 12 days and causes a pinkish-brown discharge. Additional characteristics of lochia serosa include moderate blood flow and some clotting.
Stage 3 – This final stage of vaginal bleeding is called lochia alba. It can last 12 days to six weeks and is known to trigger a yellowish-white discharge with little to no blood. Unlike lochia rubra and lochia serosa, lochia alba does not cause clotting, but most women report experiencing a light flow and some spotting.
Risk Factors for Postpartum Bleeding
According to a study published by the Cleveland Clinic, a nonprofit academic medical center in Cleveland, Ohio, the following can all increase a woman's chances of experiencing postpartum bleeding after childbirth:
Undergoing an assisted delivery that involves forceps or other medical devices
Having too much amniotic fluid, the fluid surrounding the fetus during a woman's pregnancy
Receiving an episiotomy
Giving birth to a large baby
Having a history of postpartum bleeding
Taking misoprostol, oxytocin or other labor-inducing drugs
Giving birth to multiples
While these factors are the main contributors to postpartum bleeding, some women will experience the condition for seemingly no reason, notes the same Cleveland Clinic study. For this reason, women should schedule an appointment with their obstetrician or general doctor if they have been experiencing prolonged bleeding, lightheadedness, pain, swelling or any other symptom typical of postpartum bleeding for more than a few weeks after giving birth.
Bottom Line
In summary, postpartum vaginal bleeding can be a byproduct of many things. And for some women, it occurs without rhyme or reason. Either way, there are treatments that can help women struggling with the condition, such as prescription drugs and massages to help stimulate uterine contractions, over-the-counter pain relievers and removing placental pieces that did not get expelled naturally during childbirth.

Postpartum Basics