Say It with Sweets: Cookies to Announce Your Pregnancy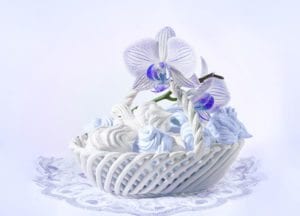 There isn't a more adorable way to announce your pregnancy to family and friends than with sweet, delicious cookies.
There are many cute cookie cutters out there that are shaped like pregnant women, babies or other precious baby-related items that would allow you to announce your new addition without words. On the other hand, with the right recipe, you could frost them and then pipe on the words, "I'm expecting!" or the baby's gender, due date or name.
However, you're likely trying to eat healthy during your pregnancy by avoiding foods that are not as good for you or baby and doubling up on the ones that are. So how do you get to enjoy some of those yummy pregnancy announcement treats, too? You find healthier recipes! Here are five options for some healthy delights that you can enjoy while telling your loved ones there's a little one on the way.
Whichever recipe you go with, there are a few other things you can do to make your announcement even cuter:
Use baby plates to serve the treats.
Serve ice-cold milk in baby bottles.
If you know and want to announce the baby's gender, add a hint of food coloring to a glaze.
Bundle a handful of treats together with a ribbon that says something cute such as, "Here's a sweet bundle to announce our little bundle!"
Whichever way you choose to announce your pregnancy, it will be a moment you and your loved ones will always remember. Have fun with it, enjoy it and embrace the moment. Whatever choice you make, you won't regret it.


DIY Projects

Preparing at Home

Preparing for Baby