When it comes to the first trimester, you may be wondering if there's anything you really need to purchase at this point. Your pregnancy is brand new and you may be deciding on waiting before announcing your exciting news with friends and family. As you focus on a successful and healthy pregnancy, here are seven first trimester must-buys perfect for any pregnancy shopping list.
Pregnancy journal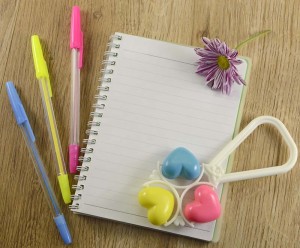 While on occasion your pregnancy may seem to drag, rest assured that the next nine months will pass quicker than you think. Take the time to invest in a journal and chronicle the experiences of your pregnancy. You can use this journal to write down random thoughts and feelings as well as record those super vivid pregnancy dreams you'll soon begin to experience.
Pregnancy book
Sure, you can learn everything you need to about pregnancy online, but there's something reassuring about a great pregnancy book on your bedside table. From in-depth pregnancy books to humorous takes on labor and delivery, there are a multitude of books on the market which will cover your pregnancy from conception to delivery.
Ginger treats
Ginger may not sound appetizing at the moment, but rest assured this is one treat which will curb your morning sickness. Carry some ginger lollipops or mints around in your purse and pop one in your mouth whenever you start to feel that bubbling nausea known as morning sickness.
Waistband extender
Even though you won't really put on baby weight during the first trimester, you are more prone to water retention and will want to invest in a waistband extender. Use the waistband extender or belly band to keep your pants up while your top button is unsnapped. This will give you a few extra inches of breathing room until you really need those maternity pants.
Supportive body pillow
Your body is already shifting and changing throughout your first trimester and a supportive body pillow will help you make it through the nights to come. These pillows can be as simple as a long fluffy rectangle or they can be U-shaped pillows created to support your every inch. It's recommended you invest in a quality body pillow as you will use it throughout your entire pregnancy.
Baby book
You might not think of purchasing a baby book as a first-trimester need, but a lot of these books tend to be pregnancy detail oriented. In your baby book, you can record doctors' appointments and all of the firsts of your pregnancy—the first time you hear your baby's heartbeat, the first time you feel your baby move, etcetera.
Belly cream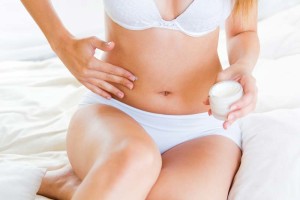 Even before you see your first stretch marks, you should be treating your skin with a quality cream or lotion. While shea and cocoa butter are often the main ingredients in belly creams, with a little bit of research, you can definitely find the right product for you and your skin needs.
The first trimester is an exciting and challenging time. Invest in a few of these products and ensure you get through these first 12 weeks as smoothly as possible. After all, there are two more trimesters to go!

Preparing for Baby


Shopping Lists