Do you have a baby and are struggling to produce enough breast milk? It is very common for women to produce less breast milk than they need when their baby needs it the most. Additionally, it can be difficult for breastfeeding moms with low milk supply to know what they should do about their problem. There are various reasons why breast milk can decrease, but most of them require natural remedies and has nothing to do with an illness. As a result, it's important for breastfeeding mothers to understand various tips to increase breast milk production.
Drink Plenty of Water
To increase milk production, drink at least eight glasses of water a day while ensuring that you take extra fluids when your supply is low. For instance, drink even more water if it's hot or if you have been exercising. Breastfeeding moms need almost double the fluid requirement of non-breastfeeding women. Moreover, babies under six months will get dehydrated much faster because they can't regulate their own hydration levels; hence, they will need to breastfeed more.
Healthy Food Choices
Choose foods that help boost breast milk production. Such foods include oatmeal, nuts (almonds and walnuts), beans (kidney beans and chickpeas), dark leafy greens like spinach, kale and collard greens, avocado oil, which contains lots of vitamin E, and lactogenic foods like parsley.
Nurse on Demand
Be ready to feed your baby with a good latch right away when he/she shows signs of hunger. Do so without waiting for long periods between feeds. If you pump instead, make sure not to wait until the breast is empty before pumping again, since this could signal some of your body's reserves to shut down.
Try Galactagogue Supplements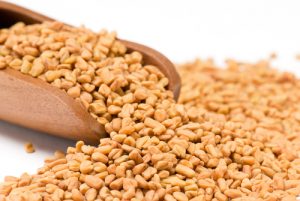 These include fenugreek and blessed thistle. These supplements have been shown in studies to increase both production and flow. They work by promoting prolactin levels in breastfeeding women, which stimulates lactation. Consult with an herbalist or naturopath practitioner before taking these supplements, since they can interfere with the medications you take. Additionally, they can cause allergic reactions in some people.
Practice Good Hand and Wrist Positioning
Ensure that your wrists are not resting on one part of the breast when breastfeeding or pumping. This precaution is necessary as it will stimulate other parts of the breasts to increase milk flow. Additionally, ensure not to hold everything with one arm while nursing. Once again, be sure to keep the baby closer to you while nursing.
Breastfeed on Both Sides When Possible
It can be hard to tell if you are producing enough milk, since the baby's intake will vary depending on their mood and hunger levels. This is why making sure that they get a full feeding from each breast by alternating between them every time is important. You can also breastfeed on one breast while pumping from the other breast. This practice ensures that they get more of the fatty hindmilk, which promotes weight gain in infants while also stimulating prolactin production.
Massage the Breasts before Feeding to Stimulate Breast Milk Production
Massaging will help increase milk flow and also in the removal of any blockages. Gently squeeze the breast from the base towards the nipple using both hands in a circular motion. You can also achieve the massaging goal by downward pressing on your breast with your thumb and fingers, moving them in a circle around the areola.
Self-care
Make sure to take some time for yourself to relax and de-stress, even if it's just a few minutes each day. You can achieve self-care through practices such as yoga, meditation or aromatherapy.
Generally, these tips help you to effectively regain your lost ability to produce enough milk for your child. Additionally, they are natural methods, meaning they will have no undesirable effect on your body. You can consult with a professional to get guidance on meal plans to increase milk production and any other medical help you may need.

Breastfeeding

Postpartum Basics