Guest Author: Henna Sammy
How much calcium do you need during pregnancy? Are you aware of it? Do you know how important calcium is for your health and baby? Let's find the answers to these questions.
Your baby has to develop with strong bones and teeth, a healthy heart, good limbs, nerves, and muscles.
Calcium helps your baby develop these, along with abilities to clot blood and develop normal heart-rhythm. If you do not have enough calcium during pregnancy, your baby will retrieve calcium from your body, eventually making your bones grow weak.
While the effects won't be significant when you are young and lithe, you will realize the repercussions of not having enough calcium after age 40.
Pregnancy and Bone Health
Calcium is known to cure major pregnancy health complications. A woman goes through unexplainable changes during pregnancy and breastfeeding, right from hormones to skin, muscle and bones.
While it is quite unlikely for women to face bone problems during and immediately after pregnancy if, at all something happens, you can take care of it by having enough calcium.
The baby requires plenty of calcium to develop its skeleton, the bones essentially. The requirement triples during the third trimester and if the fetus is not receiving adequate calcium, it will start generating it from the mother's bones.
Unfortunately, most women of childbearing years do not take sufficient calcium, which in due course acts as a reserve for them when they are pregnant.But the good news is pregnancy still can protect women from lack of calcium reserve in different ways, including:
Pregnant women have the ability to absorb calcium better than non-pregnant women, especially during second and third trimesters when the baby needs more calcium to support growth. A woman's body senses when the fetus needs calcium and accordingly produces Vitamin D to absorb more calcium.
Bone loss can be successfully restored after the baby is born or after the breastfeeding is seized. However, it can take several months.
Estrogen production is elevated during pregnancy. Estrogen protects bones.
There could be complications during pregnancy if the woman's bone health is extremely fragile or if the woman was malnutrition.
Pregnant women may develop osteoporosis or even afterward during breastfeeding. Osteoporosis is a chronic bone loss that can lead to fragile bones and even involuntary fractures.
In most cases, women can regain their lost bone due to osteoporosis after their baby is born or after the baby has weaned off from breastmilk. 
Teenage Pregnant Mothers Could be at Risk
The role of calcium is prominent in teenage pregnancy. Teenage mothers stand a higher chance of becoming calcium deficit and developing osteoporosis later in life. This is because unlike older women, teenagers are still developing their bone mass. To avoid osteoporosis naturally, teenage pregnant women should take more than adequate calcium, either naturally or via supplements during pregnancy and while breastfeeding.
How Can You Boost Your Calcium Intake During Pregnancy?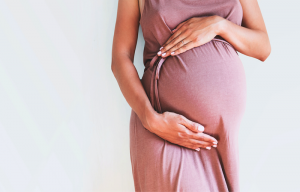 Before you take steps to boost your calcium levels, you must know how much calcium you need during pregnancy. Pregnancy does not increase the requirement of calcium. If you are an adult woman (above 18 years), you must intake 1000 mg calcium throughout your pregnancy and breastfeeding.
For minors, the quantity increases to 1300 mg per day.
Calcium in your Diet
You can try these alternatives to increase your calcium dosage.
Use milk to cook your rice, cereals, and noodles.
Add milk powder to your soups, sauces, pasta, stews, etc.
Eat yogurt, sour cream, and butter.
Have plenty of low-fat grated cheese. Add them on bread slices, salads, vegetables and meats, and soups.
Introduce milk to your meals. Have a glass of milk, preferably cow's, with your meals.
Have tea and coffee with milk.
Eat cheesy snacks, such as low-fat cheese cubes while at work.
Your aim should be to have two to three servings of milk or calcium rich-food per day, without fail along with the prescriptions given by your gynecologist.
We have provided a few suggestions below. Have a look at them to plan your diet.
| | |
| --- | --- |
| Food | Calcium Content |
| 250 ml (1 cup) milk | 270-360 mg |
| 250 ml calcium-fortified soy milk | 300 mg |
| 250 ml unfortified soy milk | 35 mg |
| 2 slices cheddar cheese | 300 mg |
| 1 tbsp. cottage cheese | 15 mg |
| ½ cup tofu | 310 mg |
| 1/2 cup custard | 180 mg |
| 80 g of Salmon | 180 mg |
| 1 egg | 75 mg |
| 1 tbsp. tahini | 65 mg |
If you are still concerned about whether you are taking the right amount of calcium, you can ask your doctor for supplements.
However, too much of supplements can hamper your body's inability to absorb minerals naturally. Pregnancy is a complicated, yet beautiful process. You must consult your doctor before introducing any important food to your diet.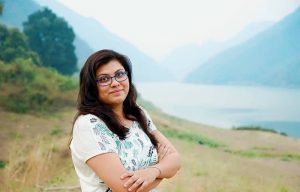 Henna is a wellness lifestyle writer. She loves sharing her thoughts and personal experiences related to fitness, yoga, and natural remedies, through her writing.  She can connect with others experiencing health concerns and help them through their recovery journeys through natural remedies.

Diet

Prenatal Health