According to a Swedish study recently published in the U.K. medical journal The Lancet, proper weight gain during your pregnancy isn't the only weight you should be concerned about, but rather, mom's weight gain between pregnancies can prove risky for your baby. The study, based on information obtained through the Swedish Medical Birth Registry, tracked the experiences of more than 456,000 women who gave birth twice between 1992 and 2002. Researchers focused on a possible link between the weight a woman gains between her first and second pregnancies and the risk of still birth (fetal death at 28+ weeks) and infant mortality (death within the first year of life). The specific causes of death investigated included:
congenital abnormalities
birth asphyxia
infections
sudden infant death syndrome (SIDS)
Alarming Results
Since more than half the women in the U.S.—and a third in Sweden—are overweight when they become pregnant, the study's findings are extremely relevant. Doctors have long warned that obesity in the mother puts the infant at increased risk of preterm birth and birth defects. Plus, being overweight or gaining too many pounds during pregnancy can cause other complications, such as increasing inflammation that might, in turn, cause a woman's water break prematurely. Now, as a result of the Swedish study, evidence suggests even mothers whose weight was ideal before and/or during their first pregnancies can endanger their second by gaining weight in between. Granted, researchers don't claim to have identified a direct cause-and-effect relationship, but they did find what appears to be a clear link. Given the fact that obesity and overweight among pregnant women have soared to epidemic levels, this is clearly an alarming result.
How Much Weight Gain is Too Much?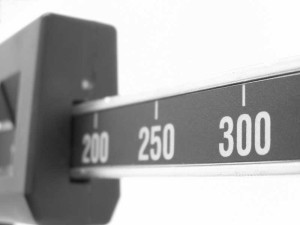 Among the Swedish women studied, 15 percent gained at least 13 pounds between their first and second pregnancies. Unfortunately, a gain of as little as 12 pounds between pregnancies can put the second fetus/baby at risk. For example:
Women whose BMIs rose more than four points (equivalent to gaining about 24 pounds) between pregnancies increased the risk of their babies dying before four weeks of age by 50 percent. A BMI increase of more than four points boosted that risk to 60 percent.
Mothers with healthy first-pregnancy BMIs who gained 13–24 pounds before becoming pregnant a second time had a 27 percent higher risk of infant death.
In other words, a fifth of the women in the Swedish study gained enough weight between pregnancies to increase their risk of stillbirths up to 50 percent and increase their babies' risk of dying up to 60 percent.
Lives Could Be Saved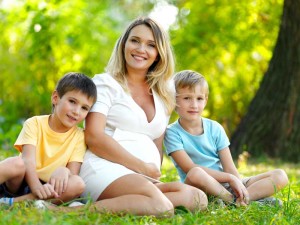 Although the researchers' findings on the link between a mother's between-pregnancy weight gain and the subsequent risk to her baby were sobering, there was encouraging news as well. First, the overall number of stillbirths and infant deaths remains relatively small. Mothers who kept their weight down between pregnancies experienced stillbirths and deaths at a rate of 2/1,000. That increased to 4/1,000 (stillbirths) and 3/1,000 (infant deaths) for mothers who gained weight. Secondly, and perhaps most encouraging, mothers who lost at least 13 pounds between pregnancies reduced the risk of infant death by 50 percent, compared to those who gained. If this study does anything, it highlights the critical relationship between a woman's lifestyle and her decision to become pregnant. Researchers involved in the study point out the need to reemphasize these dangers as women are educated on the importance of maintaining a healthy weight during pregnancy and shedding excess pounds between pregnancies. "From a public health perspective," says Swedish reproductive epidemiology professor and study first-author Sven Cnattingius, "it is possible that lives could be saved."

Diet

Prenatal Health