When you're pregnant, one of the most difficult decisions you might have to make could be whether to take antibiotics and other medications for illness.
Pregnant women are urged to monitor everything they put in their bodies and how it might affect their growing fetus. This is important, as certain chemicals introduced at key points during gestation can disrupt fetal growth and lead to a whole host of complications and birth defects. But what happens if the mother gets sick? Doctors must weigh the risks the mother's illness poses to herself and the baby against the potential harm that can be caused by prescribing an antibiotic to the mother.
Antibiotics that are Considered Safe During Pregnancy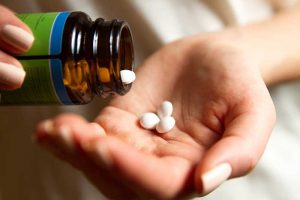 Instances of a doctor prescribing an antibiotic during pregnancy are not that uncommon, though the physician will consider the stage of pregnancy, which antibiotic will work best and what amount you will be on for how long. Below is a list of antibiotic drugs that are usually considered safe during pregnancy:
Ampicillin
Clindamycin
Amoxicillin
Erythromycin
Nitrofurantoin
Penicillin
All of the above drugs have been tested and can be taken safely during pregnancy. These are all drugs that have been around for a long time and their effects on developing fetuses have been thoroughly researched. It's important to know that certain infections such as strep will not go away on their own and pose a risk to your baby if left untreated. For this reason, if your doctor thinks it's a good idea to put you on a medicine, you should probably listen to them.
What's Not Safe During Pregnancy?
There are some antibiotic drugs that have been researched and proven to cause ill effects in a developing fetus. These are listed below:
Tetracycline
Doxycycline
Streptomycin
The above drugs have been tested and have proven to cause birth defects in a developing fetus. In addition to the above-mentioned medications, most doctors will avoid prescribing a newer antibiotic if it has not been available long enough for full research to be conducted in regards to its effects on developing fetuses.
Possible Effects of Antibiotic Use According to Trimester
Research shows that the risks of antibiotic use to a developing fetus are most pronounced during the first trimester when organs and systems are developing. The risks drop sharply going into the second and third trimesters as these systems and organs are already established and present, causing less concern for birth defects. It should be noted that the risks of bacterial infections affecting the newborn are higher in later stages of pregnancy when the mother's immune system can be compromised by fatigue. Bladder infections, kidney infections and pneumonia all pose risks to the fetus as they can cause pre-term labor and reduce the amount of oxygen available in the mother's system for the baby's developing brain.
When it comes to deciding whether or not to use antibiotics while you're pregnant, the decision is one best reached by both you and your doctor. Don't be afraid to ask questions and voice your concerns about the possible side effects for your baby. Ask your doctor about the risks of allowing your infection to be left untreated. Ask if the drugs you have been prescribed are the best course for what ails you, or if there is an older, proven antibiotic that is on the market and is classified safe for use during pregnancy. If you are still concerned, repeat your questions to the pharmacist. Pharmacists are trained specifically in the use of drugs and all possible side effects that can develop. They also tend to have a little more time to talk with you and possibly ease your concerns. Sometimes an antibiotic poses a potential risk to your baby and sometimes the infection does as well. Only you and your doctor can determine if the benefits outweigh the risks.


Concerns and Complications

Pregnancy Basics