Premature birth can affect the development of a child and seeking proper assessments from your healthcare professional can ensure your child gets the appropriate care.
Watching your newborn develop is a fascinating aspect of parenthood. As its body and brain grow, they learn to smile, crawl, walk and speak among other skills. However, the case is usually different for untimely babies. These are the little ones born before attaining the 37th gestation week. No matter the complications at hand, you can still get professional help and give your child an opportunity to grow like an average kid.
What are risks and complications of premature births?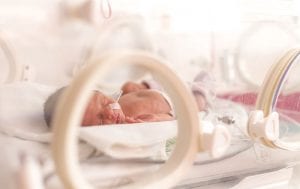 The earlier the child is born, the more the risks of complication. Some of the common complications such a newborn can experience include:
Pneumonia
–complications related to respiratory problems can cause pneumonia, an infection that affects the lungs in areas involved in the exchange of oxygen and carbon dioxide. It causes inflammation and minimizes the space for air transfers.
Immature lungs
–the lungs of a baby mature by the 36th week of gestation. However, because the development of babies differ, there are exceptions. When a baby is born early, their lungs won't be mature enough.
Infection
–babies born before attaining their complete gestation period may not be able to resist infections. This is why they are placed in an incubator to get protection against diseases.
Failure to maintain body heat
–when a baby is born too early, they have immature skin and little body fat. This makes it difficult to keep body heat.
Apnea and Bradycardia
–the absence of breathing and the reduction of heart rate are typical in babies who are born prematurely.
Immature digestive and gastrointestinal system
–babies born too soon have immature gastrointestinal systems incapable of absorbing nutrients effectively.
Factors affecting your baby's development
If you have an early baby, you need to understand their development process and how to manage the risks of complications we have outlined. It's all about knowing how to strike a balance since every child develops uniquely. The development can be determined by factors like:
The environment
The child's genetic makeup
Influences around the child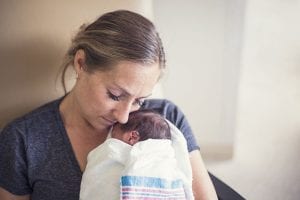 Remember that development milestones are usually based on averages, so failing to meet the given benchmarks isn't a problem experienced by pre-term babies only. Some term children also fail to reach the set development milestones as well.
Prematurity and growth
Pre-term babies usually start small but catch up as they grow older. These children tend to be lighter and smaller compared to their mates, but when their nutrition needs are met as they continue to grow, this can change. Note that the healthcare provider will offer additional care and more assessments. This is routine and may not necessarily mean that there is something wrong. Most parents are invited to attend neuro-developmental clinics to make it easy for the healthcare team to assess the child's progress and offer treatment if needed.
Understanding developmental milestones of a pre-term baby
It's important to view a pre-term baby's milestone as signals. Some kids may require extra help than others. Throughout your kid's early life, healthcare professionals will observe the development and measure the progress of the child against milestones. The milestones are worked-out targets based on the age at which your child develops specific skills. For instance, 8 to 18 months is the set age where babies start to walk on their own. Milestones assist the professional to spot any problems early.
Early babies require time to catch up
If you have a pre-term baby, their milestones will be assessed depending on their due date, and not from the day they were born. Their development usually evens out with their peers by the age of two. So, if your child does not walk at 10 to 18 months, it does not necessarily mean that there is a problem. The baby will likely catch up later on, and healthcare professionals will also inform you in case there is a problem that requires special attention.
You need not worry so much if you get an untimely baby, because they can still grow and be as healthy as a term baby.

Baby's First Year

Postpartum Basics