Epilepsy is a serious condition of the brain that affects over a million women each year, so those who are planning to be pregnant have to know the risks involved.
Epileptic seizures are caused by the miscommunication of the right and left hemispheres of the brain. Sometimes, they produce mild symptoms that come on gradually, so a person has time to get to the ground. But more often than not, they are very violent and sudden. This is dangerous to a woman who is pregnant because both her and her baby could be injured from the fall or nearby objects that they crash into. Because of this, it is important for all epileptic women who are planning to have children to read the following information about how their condition can affect their pregnancy.
The Risks of Epileptic Seizures While Pregnant
Pregnancy induces a lot of physical changes to the body, including a fluctuation in a woman's hormone levels. These changes affect the brain chemistry, which increases the amount of seizures that occur. Some doctors say that as long as a woman hasn't had any seizure activity within a few months before being pregnant, she will probably not have any during her pregnancy either. However, there is a higher risk of them occurring during the first and third trimesters.
Safe Medication Usage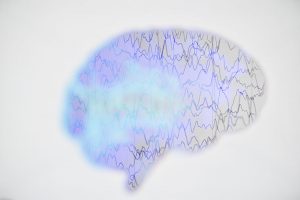 It is crucial for anti-seizure medication to be continued before, during, and after the pregnancy. But women who take it should understand that it can reduce their ability to conceive. So it may take them longer to get pregnant than it would if they didn't. Once conception occurs, it can have damaging effects on the fetus too. It increases the risks of pre-term labor, cleft-palate syndrome, urinary tract deformities, and congenital heart defects. But even if a woman avoids taking her anti-seizure medication in an effort to protect her infant's health, her condition can still be passed on through her genetics. Infants born to epileptic mothers have a much higher chance of having seizures too. They are also at risk for a lower heart rate, reduced oxygen availability, separation of the placenta before delivery, and premature birth.
Ways to Reduce the Risks from Medications and Seizures
The best way to reduce the risks from anti-seizure medications or uncontrolled seizures is to work closely with a neurologist before and during the pregnancy. Neurologists can do tests to see if a woman is healthy enough to carry a child to full-term. They can also recommend anti-seizure medications that have less damaging effects. Pregnant women have to be especially careful with their health during this time too. All forms of stress have to be avoided. And they shouldn't consume any caffeine or alcohol because they could both trigger seizures. Women who smoke cigarettes should completely stop the habit because the nicotine can affect their brain chemistry. And lastly, they need to get enough sleep since sleep deprivation raises the risk of seizures.
While much of this information might sound alarming, it isn't meant to deter women from having children. Many pregnant women are able to have healthy, full-term babies with no difficulty at all. Just remember to follow the above mentioned advice and work closely with your doctor, to ensure optimum safety.


Concerns and Complications

Pregnancy Basics