Researchers have found a mechanism in which mice lacking nutrients early in pregnancy have a higher risk of producing offspring with schizophrenia-like symptoms as adults. The research, published in Translational Psychiatry, shows the risk of schizophrenia is increased in offspring whose mothers experience malnutrition during pregnancy.
What is Schizophrenia?
Schizophrenia is a severe and chronic mental disorder characterized by disrupted thinking, emotions, perception and behavior. People with active schizophrenia may experience hallucinations, delusions, poor motivation and difficulty thinking and concentrating.
People with schizophrenia may seem out of touch with reality via disorganized behavior and speech, plus they have trouble performing daily tasks, relating to others and making decisions. There is no cure for schizophrenia. Treatment can help control symptoms and many people with schizophrenia are able to improve over time. Still, treatment must continue for life and may involve a combination of antipsychotic medication, specialty care and psychotherapy.
About 21 million people across the world have schizophrenia, or about 1 percent of the population. The disease usually presents in late adolescence or early adulthood. Schizophrenia is believed to be a complex disease that is caused by many factors including genetics and environmental influences. Recent research has even indicated it may be "a collection of different disorders."
The Link Between Schizophrenia and Pregnancy Nutrition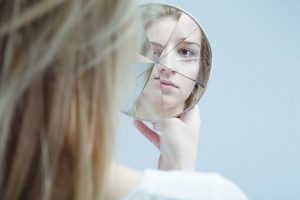 A growing body of research has indicated that altered nutrition at key points in development may increase susceptibility to diseases that appear later in life. To explore this theory as it relates to schizophrenia, a team of researchers led by Dr. Takeo Yoshikawa analyzed how a lack of omega-3 fatty acid DHA, omega-6 fatty acid AA and even vitamin D could alter the expression of genes that play a role in brain development before birth.
The team chose these fatty acids because previous research has linked them to the development of schizophrenia and they are known to influence brain development.
The study began by depriving pregnant mice of the two fatty acids in their diet. Researchers found that their offspring showed schizophrenia-like symptoms once they grew, including low motivation, impaired memory and depression.
The team also found the schizophrenia-like mice displayed another hallmark of the disease, which is an impaired frontal cortex. This part of the brain has many functions such as social cognition, working memory, decision-making, planning, attention and monitoring for errors. By depriving the pregnant mice of AA and DHA, the adult offspring had hundreds of affected genes that impacted their prefrontal cortex.
Specifically, the researchers found that omega-3 and omega-6 fatty acid deprivation reduced the expression of genes that have been previously found to be downregulated in people with schizophrenia. It seems that this nutritional deficiency reduced the influence of these genes by increasing levels of DNA methylation that "tags" the genes.
Researchers Discovered a Potential New Schizophrenia Therapy
The researchers didn't just discover an important risk factor for schizophrenia; they also investigated how to reverse the damage done to the brain by the nutritional deficiency in utero. When affected mice were given a drug to target the nuclear receptors, they found the downgraded genes were upregulated. Some schizophrenia-like behaviors were also reduced.
They even found some evidence that the same nuclear receptor genes are downgraded in humans with the disease after analyzing hair follicles from two groups of people with schizophrenia.
The researchers concluded that this is evidence that medication that acts on the nuclear receptors may be a new approach in the treatment of schizophrenia. Researchers say the next step is testing how effective drugs are that target nuclear receptors on people with schizophrenia.


Concerns and Complications

Pregnancy Basics