New research demonstrates increased pregnancy risk with boys that may affect both mother and baby. In addition, this research suggests that future neonatal programs may vary based on fetus gender.
By revealing possible risks, this study may help develop additional tools for neonatal care. The study of 500,000 Australian pregnancies showed that increased risk of complications existed when the expectant mothers were carrying boys.
"The sex of the baby has a direct association with pregnancy complications," said study first author Dr. Petra Verburg, of the Robinson Research Institute at the University of Adelaide in Australia.
Conditions Associated with Male-Fetus Pregnancies
By looking at fetus gender and health risks and complications of mothers, the study indicates an increased risk of several serious conditions, including premature birth, gestational diabetes, and preeclampsia.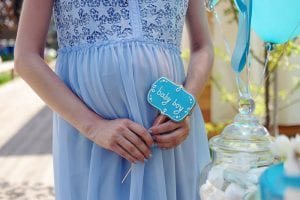 Premature birth ranks as the most serious increased complication risk with boys, according to the study. Compared to female births, male births had a between 17- and 27 percent increased chance of premature birth, depending on the time-period of the term compared. Premature birth often results in babies that are too underdeveloped to survive outside the womb without medical intervention. The baby may also experience other health issues as it grows.
Women pregnant with male fetuses also have been found to have a slightly higher chance of developing gestational diabetes. In gestational diabetes, the mother develops high blood sugar, which can result in babies growing too large. Gynecologists recommend dietary restrictions to combat gestational diabetes.
Pre-eclampsia causes high blood pressure in expectant mothers, even if they have never experienced high blood pressure previously. For this reason, monitoring blood pressure during gestation is important.
Though the study's results mirror findings in many other studies and observations by gynecologists, a cause-and-effect relationship has yet to be established. Scientists have observed that pregnancies with male fetuses have an additional incidence of complications, but they have yet to establish why or prove that gender is the true culprit. The authors of the study point to the placenta as a possible explanation. The placenta, which provides nourishment to the fetus, belongs to the baby rather than the mother, genetically speaking. Scientists discovered 142 sex differences in the genes of the placenta. These differences may account for the tendency of female births to proceed with a lower chance of problems.
Other Problems
Additional common complications may also be seen in male-fetus pregnancies. High weight gain is much more likely with boys. Male fetuses are larger and have higher metabolic rates, requiring more nutrients. This, in turn, causes the expectant mother to need more food, resulting in higher weight gain. Doctors consider a 25 to 35-pound gain healthy and necessary for the health of the fetus.
As if the usual pregnancy symptoms aren't enough, headaches also plague women who are pregnant with boys more often. During the first trimester, hormone production causes headaches and migraines. The third trimester's side effect of lost sleep causes late-pregnancy headaches. Headaches become more common with boy pregnancies because of an increased tendency toward high blood pressure. Higher weight gain also often results in more postural issues, which can trigger headaches and migraines.
Though premature birth is more likely with boys, boys are also more likely to arrive late. Complications like high blood pressure and weight gain often cause delayed birth. Since these complications occur more often with boys, most late births are male. Beyond treating causes like high blood pressure and gestational diabetes, expectant mothers can do little else to prevent late births. In cases where the health of the mother or baby are in question, planned induced labor or a C-section are performed before the baby grows too large or before additional health risks may arise.
At this point, the medical community has yet to develop distinct neonatal care plans based on the sex of the fetus, but the results of the study indicate a need for different standards may exist. For now, experts recommend following doctor's advice. A healthy lifestyle and avoiding alcohol, smoking, and certain medications provide the best odds of a complications-free pregnancy.


Concerns and Complications

Pregnancy Basics