Acupuncture may be used during pregnancy to manage an array of discomforts. If you are pregnant, you may also have questions about the safety and efficacy of this therapy. In this post, we discuss the safety and effectiveness of this age-old therapy for mothers-to-be.
As a complementary energetic practice in traditional Chinese medicine, acupuncture, or stylostixis, is used to balance qi or chi energies in the body. Eastern medical practitioners have used the practice for centuries with reportedly positive results.
National Institutes of Health Research
In a systematic review of literature, NIH researchers report that alternative practices are often used during pregnancy. Research shows that adverse events (AEs) associated with stylostixis are extremely rare. Adverse events are reported in an estimated one session in a million.
One study showed that almost 20 percent of nurse-midwives offered these therapies to women during pregnancy. Other research reports that more than 17 percent of patients seeking Chinese medical treatments asked for these treatments.
Existing research points to many potential benefits. However, more comprehensive scientifically controlled studies are needed to support anecdotal health claims associated with these therapies.
Alternative Medicine and Pregnancy
More people than ever seek alternative therapies in addition to traditional allopathic medical care. Integrative medical practices may routinely offer these and other therapies to their patients. Some conventional medical doctors also incorporate acupuncture in their patients' health care.
How It Works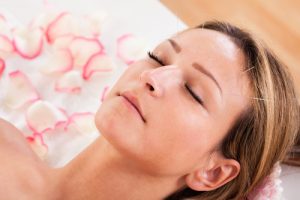 Practitioners use extremely thin and sterilized needles to stimulate trigger points in the patient's body. These points are called acupoints.
Inserting the needles into the patient's skin is thought to support the body's ability to heal itself. It may also work to alleviate discomforts and boost the immune system.
Patients say there's seldom any sense of pain from the practice. In addition, physiologists have learned that many of the points' locations correlate to nerves. These nerves may be stimulated by the process of inserting needles and, in so doing, release brain chemicals like endorphins to ease pain and discomfort.
Pregnancy and Alternative Medical Therapies
Some advocates of stylostixis claim that it may help to improve fertility in women hoping to conceive. Other providers claim it can help to reduce pain during childbirth. Many new mothers want to forego powerful drugs like opioids in the delivery room.
Anecdotal studies show that women say these therapies relieved headaches and nausea common in pregnant women. These ailments are caused by hormonal changes during pregnancy.
Because the use of the practice in pregnancy hasn't been rigorously studied, we cannot support health claims made by those who advocate its use. Not every reported claim is supported by scientific research. Pregnant women who choose to try any alternative therapy should align their expectations to avoid disappointment.
Anecdotal Benefits of Acupuncture
Medical Acupuncture (2013) published a review of literature concerning the use of acupuncture in pregnancy. Four to 13 percent of European women reported the use of these therapies. The report referred to rising acceptance of the practice in the United States but didn't provide statistics to support the statement.
However, NIH researchers report that alternative techniques like acupuncture are gaining greater acceptance in the Western world. For instance, acupuncture may be used to support conception and labor as well as treat various ailments in pregnancy, including the following:
Nausea and vomiting
Post-surgical pain
Pain in labor
Stress, pain and depression
Pain, e.g. back pain, and general discomfort
Labor induction
Conception, both natural and assisted technologies, e.g. in vitro fertilization (IVF)
Breech position of the child in utero
Breast tenderness
Fatigue, headaches, insomnia and pelvic discomfort
Constipation and hemorrhoids
Sciatic pain
The promise of pain-free treatment encourages some women to try acupuncture to relieve discomfort and common pains of pregnancy.
Potential Therapeutic Risks
Acupuncture is associated with an extremely low risk of adverse events or negative effects. AEs reported in the literature include needle site soreness, bruising at the local site, nausea, weakness, sweating or fatigue.
One documented case (2013) reported an injury to a pregnant mother that resulted in asthma complications. A healthy, full-term baby was delivered to the mother with no ill effects, however.
Promising Research to Support Alternative Therapies
Research supports the claim that some alternative therapies used in pregnancy may have beneficial effects. However, the lack of scientific evidence to date makes it challenging to recommend its use for pregnant women.
Studies show that the risks of these therapies to mothers is quite low. That said, the decision to use alternative therapies during pregnancy to manage pain relief before or during birth is a personal choice. Discuss your questions about how to relieve pain in pregnancy with your doctor.
If your provider gives you the okay, look for a licensed and certified practitioner, such as those licensed by the National Certification Commission for Acupuncture and Oriental Medicine (NCCAOM).


Concerns and Complications

Pregnancy Basics