Life is full of surprises, especially when you're pregnant. Changing doctors when you are expecting can be a daunting experience, but it doesn't have to be. Use this as a guide when you're changing doctors mid-pregnancy to help the best decisions for you throughout the process.
Why You May Need to Switch
Being pregnant is a tumultuous time in your life when you often have to make decisions fast. In your excitement after seeing that first positive test, you may have quickly selected a doctor to see you through the next nine months. Alternatively, you may have just called up your current one thinking that they would provide the same quality of services that they do for your general gynecological needs.
You may also just be moving and need a doctor who practices close to your new home. Whatever the reason for your need to change doctors, it is possible to do so in a way that is not disruptive to your pregnancy. This guide gives you everything that you need to know to make the switch and continue to grow a healthy baby.
Ways to Know When It Is Time to Leave a Doctor
There are times when you just have a gut feeling that something is wrong. However, you may not have been able to put your finger on why you know that you don't feel right with your current doctor. If you are unsure, then consider how you feel in their office.
For instance, having a doctor who rushes through your visits is a sign that you are not being given the opportunity to ask questions about your health. You may dislike being in a group practice that requires you to see different doctors at each visit, or you may just be uncomfortable with how they handle certain procedures. There is nothing wrong with preferring to go elsewhere if your beliefs or preferences fall outside of what the current provider can give you.
Things to Consider When Choosing a New Physician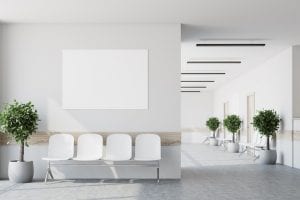 Although changing doctors is completely normal during pregnancy, you also want to avoid having to do it again. Take a few minutes to carefully think through what you want in a doctor. For instance, you may want to know that they are comfortable with helping you to achieve a natural birth if possible.
You may also want to make sure that they will be the doctor who delivers your baby rather than relying upon a doctor you've never seen before. Writing down a list of your concerns gives you a starting point for finding and interviewing a new doctor that fits your needs.
How to Find a New Provider
There are several ways that you can begin the process of finding a doctor. If you have already started with a list of providers, then you can begin there by talking to your initial second choice. They may fit your needs better and be capable of offering a different type of experience compared to your current physician.
If you know of other mothers, then you may start by asking them about who they went to in your area and how the appointments went. You can also start searching online for providers that fit your preferences, such as being an individual or group practice. If this whole change-up is caused by a move to a new location, then you can read reviews and other information about the various doctors in the area that fit your criteria.
Financial Aspects to Consider
The cost of your care is another factor that must also be considered. Make sure to contact your insurance company to make sure that you are allowed to change providers. In most cases, you can but may need to stick with a certain list of in-network physicians to get the most benefits. If you are planning a hospital birth or one at a birthing center, then you may also need to make sure that the physician you choose has privileges at the medical facility that your insurance covers.
Keep in mind that you should also check this detail even if you are planning a home birth since you could still end up needing hospital services if you experience a complication. Knowing that your doctor is covered there eliminates the risk of undesirable financial surprises.
How to Share Important Information about Your Pregnancy
Once you find a new doctor, your next step is to contact your old one to notify them about your decision. When you call, don't worry about getting any negative feedback. Doctors and their staff know that people sometimes change providers during pregnancy for a variety of reasons. Instead, they can give you helpful information about how to transfer your files. During your first appointment with the new doctor, they will go over your previous medical history. Having this information handy helps you move forward with your care.
Sometimes doctors just don't work out, and it is perfectly acceptable to demand the best for your pregnancy. Now that you know how to make the change, you can schedule your new appointment while feeling confident that you have paved the way for a smooth transition that benefits you and your baby.


Concerns and Complications

Pregnancy Basics