HELLP syndrome is a rare complication of pregnancy that can affect both the mother and baby. It stands for hemolysis, elevated liver enzymes and low platelet count. This serious condition is usually diagnosed in women who have had previous pregnancies or who are taking certain medications. This post will explore HELLP syndrome, its symptoms, the risks for the mother and the unborn baby, its causes, diagnosis and treatment.
Symptoms of HELLP Syndrome
HELLP syndrome symptoms are very similar to preeclampsia. Some of the common signs include the following:
The Risks for the Mother and Unborn Baby
Untreated, this syndrome can be very dangerous for both the mother and her child. Here, we will explore some of the risks associated with this condition:
Causes of HELLP Syndrome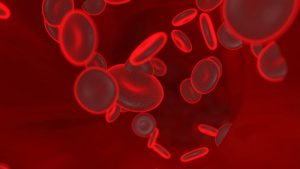 The causes of this syndrome are still not very clear. It is understood that it is caused by the blood vessels in the liver becoming too fragile, which results in their rupture, leading to an increase in scar tissue and inflammation. It has been linked to the following:
Diagnosing HELLP Syndrome
Women must be aware of the signs of HELLP syndrome. The earlier the condition is diagnosed, the better the outcome for both mother and baby.
Treatment
Several treatment options are available for HELLP syndrome, depending on how far into your pregnancy you are. One of the most important things you can do during labor is to prevent any bleeding. This means that your doctor(s) may give you drugs to promote contractions or have a vacuum extractor placed on your uterus during delivery. A blood transfusion may be necessary if the mother is experiencing severe cases. The fetus will be monitored frequently to ensure its safety and stability as well as yours. Treatments include the following:
In conclusion, HELLP syndrome can be very dangerous to both mother and baby; however, it is also highly treatable if caught early. If you experience any signs or symptoms of this syndrome, please contact your doctor immediately for further instructions.


Concerns and Complications

Pregnancy Basics