With pregnancy, there can be a litany of complications that the delivering woman may suffer from. One of the more common health issues pregnant women might experience is the group B streptococcus (GBS), or group B strep for short.
Group B Strep Overview
Group B strep is a naturally occurring bacterium that can be found in approximately half of all healthy adults. Women who happen to test positive for this particular GBS bacterium are considered to be carriers. However, testing positive for the bacteria does not necessarily indicate illness because carrier status is transient.
Approximately a quarter of pregnant women carry the GBS bacteria in the vagina or the rectum, which introduces colonization risk in the fetus during birth. According to March of Dimes, about one in 2,000 newborns is affected, and one out of 100 to 200 newborns born to carrier mothers will present with signs and symptoms.
Causes and Symptoms
Group B streptococcus is rarely serious for adults, but it can be life-threatening to the newborns because it is a common cause for sepsis and meningitis in newborns. It is also a major cause for newborn pneumonia. Newborns who happen to have early-onset GBS infections can present with any of these conditions. There is also the late-onset variety: infections manifest with meningitis themselves.
In terms of what can cause GBS, newborns acquire the infection when they come into direct contact with the bacteria in the uterus or during birth. Usually, this bacterium can be found in the gastrointestinal system and is not a cause for concern in adults because this bacterium lives in the body naturally. It is not a sexually transmitted disease, and you cannot get it from food, water, or tangible items.
Group B strep requires a medical diagnosis and symptoms that are often seen in newborns include fever, lethargy and difficulty feeding. If the adult has a compromised immune system, the newborn may be at risk for contracting pneumonia, a urinary tract infection or a blood infection. Low birth weight, skin rash, vaginal discharge, and skin pain are also common.
Diagnosing and Treating GBS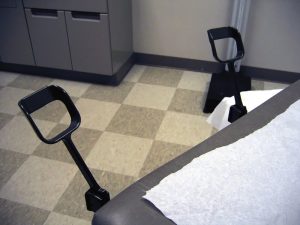 In order to test for GBS, a medical provider tests a pregnant woman when she is approximately between 35 and 37 weeks pregnant. Typically, it is a painless and simple test during which the provider swabs the vagina and rectum and sends a sample for testing. Results are available in around one or two days. Other providers like to use screening tests to get a baseline determination, but nothing usually replaces the standard vaginal swab.
Treatment for GBS involves meticulous antibiotic therapy. For the newborn, intravenous antibiotic fluids will be given as a means to destroy the bacteria. Depending on the baby's condition, maintenance IV fluids, oxygen and other medications may also be administered. Antibiotics are also effective for infection in adults. However, the specific treatment depends on the extent and location of the infection. Oral antibiotics are usually given to those who develop complications as a result of GBS. Penicillin, or cephalexin is the popular drug of choice, and each is safe to take during pregnancy.
Overall
GBS is a naturally occurring bacterium in adults, and it typically comes and goes. However, a woman should have GBS testing during each pregnancy. A positive result means that antibiotic therapy during labor might be required for the sake of the health of the fetus.
GBS affects many pregnant women, but the priority is its effect on the fetus, and if treatment is not initiated at the proper time, the complications could potentially be deadly.


Concerns and Complications

Pregnancy Basics