Prenatal infections could harm expecting mothers and their unborn children. To help prevent prenatal infections, it is best to educate yourself early on and take a few preventative measures.
Prenatal Infections Overview
Any type of illness developing during pregnancy has the potential to pose serious harm to both the expecting mother and her baby. That said, certain kinds of infections are notorious for precipitating serious health issues and should be avoided at all costs.
These ailments include:
Preventative Measures
Fortunately, there are several steps expecting women can take that might reduce their risk of developing these potentially serious medical conditions.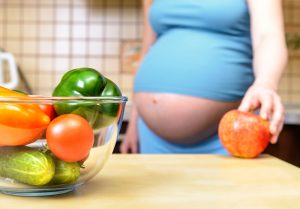 Such actions include:

Consume a Healthy Diet – Pregnant individuals should eat foods rich in vitamins and nutrients, especially substances including but not limited to folic acid, iron and vitamins A, B complex, C, D and E. Additionally, processed and canned foods containing numerous chemicals, preservatives, salt and fat should be avoided or strictly limited.
Avoid Potentially Detrimental Vices – Expecting women should significantly limit caffeine and avoid alcohol intake, and eliminate cigarette smoking completely.
Obtain Frequent Checkups – Pregnant women should receive frequent evaluations from a healthcare provider to measure the well-being of themselves and their unborn children.
Avoid Traveling to Certain World Regions – It is important to reiterate that Zika-transmitting mosquitos are prevalent in certain regions of the world. Expecting women should avoid traveling to such locations or exercise extreme precautions should such sojourns be absolutely necessary.
Do Not Consume Contaminated Foods – Sometimes, this is not in an expecting woman's control. That said, medical professionals recommend that pregnant individuals should avoid oft-contaminated products like deli meats, meat spreads, raw fish unpasteurized dairy items and salad bars. Furthermore, all produce items should be thoroughly rinsed prior to consumption.
Wash Hands Frequently – There are fewer more direct methods of avoiding microbial contamination than frequent hand washing with soap and warm water.
Get Vaccinated – In some cases preventative vaccination measures is recommended for prevention. Be sure to check with your doctor if you have questions or concerns about vaccination during your pregnancy to ensure you are receiving your dose at a safe stage in your pregnancy.


Concerns and Complications

Pregnancy Basics