When you are expecting a baby, you may wonder about the safety of certain herbs during pregnancy. This is fair, as you want to ensure your baby's health.
If you are like many people, you may use a variety of herbs in your food or drinks or even as treatment for certain medical conditions. However, when you are pregnant, you must be cautious about what you consume. Certain food, drinks, and herbs should be off-limits to ensure the safe progression of your pregnancy and the overall health of your baby.
Use of Herbs During Pregnancy
In many cases, women can use herbs to treat typical symptoms they experience during pregnancy. However, some types are not recommended and are considered unsafe. Generally, if an herb is considered a stimulant, it should be avoided. On the other hand, herbs that are not stimulants can be safely used while you are pregnant if you avoid consuming them in high doses.
Certain herbs are considered dangerous to the health of an unborn baby and should be avoided. Of course, it is always important to first discuss taking any kind of herb with your OB/GYN to ensure that it is safe. Even though herbs are considered natural substances, you want to know what they can do inside your body so that you can continue having a normal, healthy pregnancy, and a healthy baby.
Things to Remember About Herbs
Generally speaking, herbs are widely believed to be healthier than medications you can get through a prescription or over the counter. However, when you're pregnant, it's a different story. Unlike medications that are out on the market, herbs do not go through extensive testing by the Food and Drug Administration (FDA), so it is not fully known whether they are safe for pregnant women to consume.
Risks of Herb Consumption During Pregnancy
There are certain risks that come with women's taking herbs during pregnancy. The FDA states the importance of checking with one's doctor before taking any herbs or continuing consuming them when a woman learns she is pregnant. Additionally, it is wise to talk with an experienced herbalist if you want to take herbs while you're pregnant to ensure that they're safe for your baby.
Risks of taking herbs when you're expecting include the following:
Fetal injury
Uterine contractions
Which Herbs Are Harmful and Which Are Safe?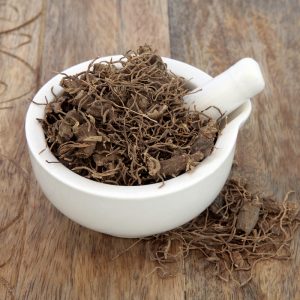 Overall, herbs that you typically use as seasoning for your food, tea and medication can be harmful to the baby. Stimulants like blue and black cohosh, dong quai, ephedra, kava kava, pennyroyal, angelica, borage oil and mugwort should be avoided during pregnancy. In addition, herbs like Echinacea, licorice root, horsetail, fenugreek, cascara sagrada, saw palmetto, St. John's wort, uva ursi, wormwood, shepherd's purse, goldenseal, motherwort, tansy, yohimbe, black walnut and large amounts of ginger and nutmeg can be harmful as they can lead to a miscarriage or other adverse effects.
Certain types of tea may also be harmful to drink during pregnancy. It's important to talk to your doctor to see what is safe. Teas believed to possibly harm the baby include any nettles, dandelion or chamomile. It is also wise to avoid ginseng, aloe and evening primrose.
However, there is good news if you are a tea drinker who is expecting a bundle of joy. According to Dr. Michael Lu, a professor at the University of California, Los Angeles, herbal teas that are available at grocery stores are generally safe in moderation. However, it's advised to avoid those same herbs when they are in supplement form as they can be harmful. Homemade herbal teas should also be avoided.
In the End
At the end of the day, you should always check with your OB/GYN to see whether a certain food, drink or substance — including herbs — is safe to consume while you are pregnant. Remember that it's worth sacrificing a few things for nine months to ensure the best possible health of your baby.

Diet

Prenatal Health