From simple word of mouth to grandiose events, pregnancy announcements ideas and gender reveal parties range from the fun and artsy to the thematic and simple.
When you decide to share the news that your expecting, or make the big reveal of whether baby will be a boy or girl, coming up with the perfect announcement idea for your personality and circle of special someone's can be exciting, but that doesn't mean that it might also be difficult to decide on the perfect means to share the news.
Before you share the news, or stock up on smoke bombs, here are several helpful tips to remember as you begin brainstorming ideas on how to create the perfect birth announcement or gender reveal:
>> Click here for Tips for Creating the Perfect Birth Announcement
>> Click here for A Simple Approach to Gender Reveal Ideas
If you're still on the fence about making a big event centered around your baby's arrival, don't feel pressured to pull back on the party plans and keep it simple or minimal.
>> Click here for a look at Why Skipping the Gender-Reveal Party is Perfectly Okay
For those looking for some creative inspiration, here's a full look at cute, creative and exciting ways to share your joy with your partner, family, friends and larger circle of connections.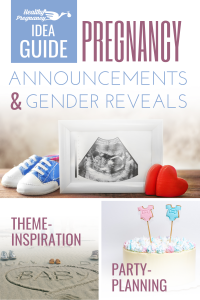 Breaking the News Within Your Household:
Even if you are a bit nervous about it, telling your household you are having a baby is an exciting moment. From surprises for dad-to-be, to explaining the roll of big-brother or big-sister, here are some memorable ways to share the news to those closest to you.
>> Click here for Creative Ideas for Breaking the Pregnancy News to Your Kids
>> Click here for Creative Ways to Tell Your Partner You're Pregnant
Including Family Members in Your Pregnancy Announcement
Whether if you already have one or more kids or even a pet, you may want to include them in your pregnancy announcement. Including them in the news can be a bonding moment for the family to celebrate together. If you're looking for some inspiration for involving the whole family in a new pregnancy announcement, here's a few options that can be tailored to any family size.
>> Click here for a look at Including Other Children in a Pregnancy Announcement
>> Click here for a look at Including Your Pets in a Pregnancy Announcement
Seasonal Announcement Ideas:
For some couples, creating a themed pregnancy announcement according to the seasons is the perfect approach to include simple considerations from wardrobe selections, prop usages and even holiday themes.
Spring:
The spring season is a time to celebrate new growth, which makes it the perfect time to celebrate and announce your pregnancy! For those looking to incorporate the feelings of Spring into your announcement, here are some ideas to help you hatch your creativity.
>> Click here for Adorable Easter and Spring-Themed Announcement Ideas
Summer:
With summer in full bloom, it's time to give your pregnancy the announcement it deserves. If you're looking to incorporate a bump reveal into your Fourth of July summer plans, we've got you covered.
>> Click here for the perfect Red, White and Due Announcement Ideas
Fall:
As the holiday season lurks around the corner, wrap up the summer and kick things off with these awesome Autumn ideas for gender reveals and pregnancy announcements that are a bountiful harvest of fun!
>> Click here for Fall-Themed Announcement and Reveal Ideas
>> Click here for Cute Halloween-Themed Pregnancy Announcement Ideas
Winter:
Winter is a special time of year and the holiday season is packed with excitement and joy. If you're hoping to allow Santa to deliver the exciting news to your friends and family, we've got plenty of ideas and inspiration to help you on your way to creating the perfect holiday-themed announcement.
>> Click here for the Most Popular Holiday Pregnancy Announcement Ideas
Creative and Unique Announcement Ideas for Anytime of the Year: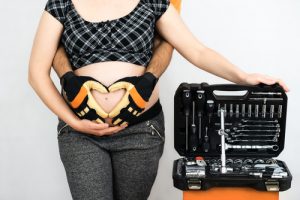 There's no doubt, sometime the best announcements are those that aren't as overplayed as others. Announcements that are memorable and have a spark of creativity that leaves people talking. Here are a number of creative and unique ideas that can do just that.
>> Click here for Unforgettable Pregnancy Announcement Ideas
>> Click here for Unique Ideas for Creating a Gender Reveal Party
When worldly events take place, it can be tempting to incorporate the news into a timely announcement theme.
>> Click here for Quarantine-Themed Announcement Ideas When You're Socially Distancing
Cooking up the Ultimate Pregnancy Announcement and Gender Reveal:
There's nothing more delicious then a good moment of exciting news…other than sweets perhaps. Create an adorable pregnancy announcement or gender reveal that will give your family and friends both exciting news and delicious treats all at once, with these ideas that are made in the kitchen.
>> Click here for Cookie Recipes and Ideas to Announce Your Pregnancy
>> Click here for Creative Ideas for Making the Ultimate Gender Reveal Cake
Sports-Themed Announcement Ideas:
Want to incorporate your favorite team and share the good news at the same time? Check out how these clever ideas add some fandom into your pregnancy announcement and gender reveal.
>> Click here for The Best Sports-Themed Pregnancy and Gender Reveal Ideas
Funny Announcement Ideas:
Everyone loves a good laugh, and for some couples, creating a humorous announcement is the way to go. If you know you want people to laugh, but are unsure of appropriate ways to incorporate it into a pregnancy announcement or gender reveal, we've got a few to get you started.
>> Click here for Humorous Pregnancy and Gender-Reveal Ideas
Whichever way you choose to announce your pregnancy, whether a grand event with a theme or an intimate sharing of the news over dinner, it will be a moment you and your loved ones will always remember. Have fun with it, enjoy it and embrace the moment. Whatever choice you make, you won't regret it.

Preparing for Baby